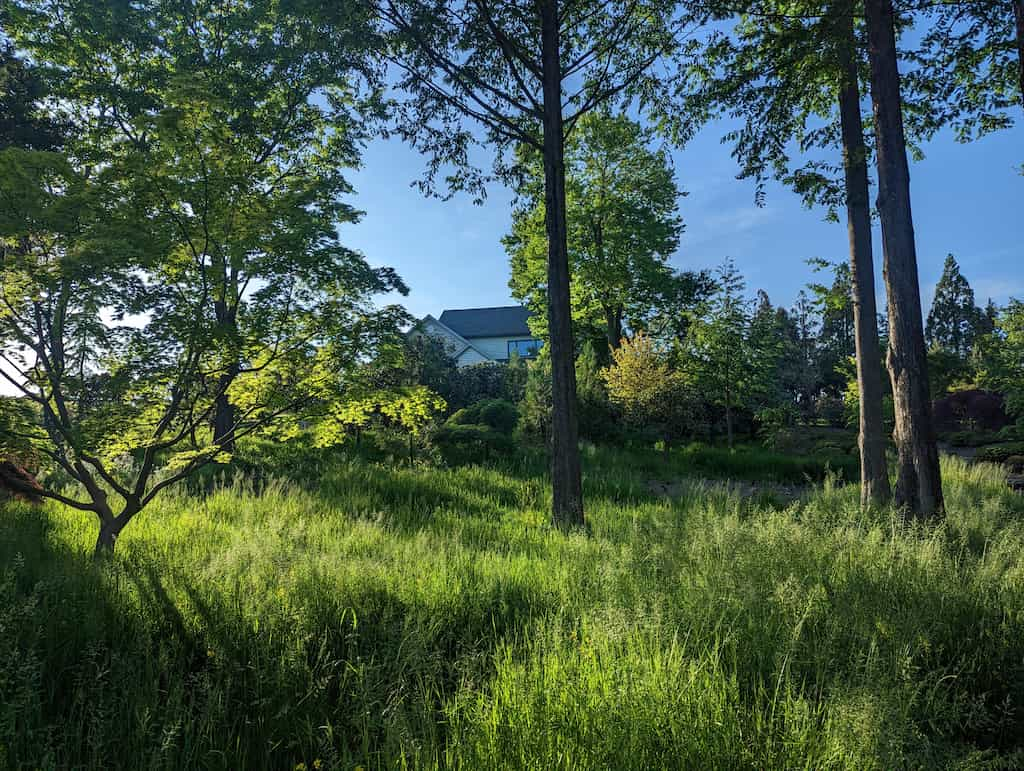 Natural Garden Design & Solutions in Lancaster, PA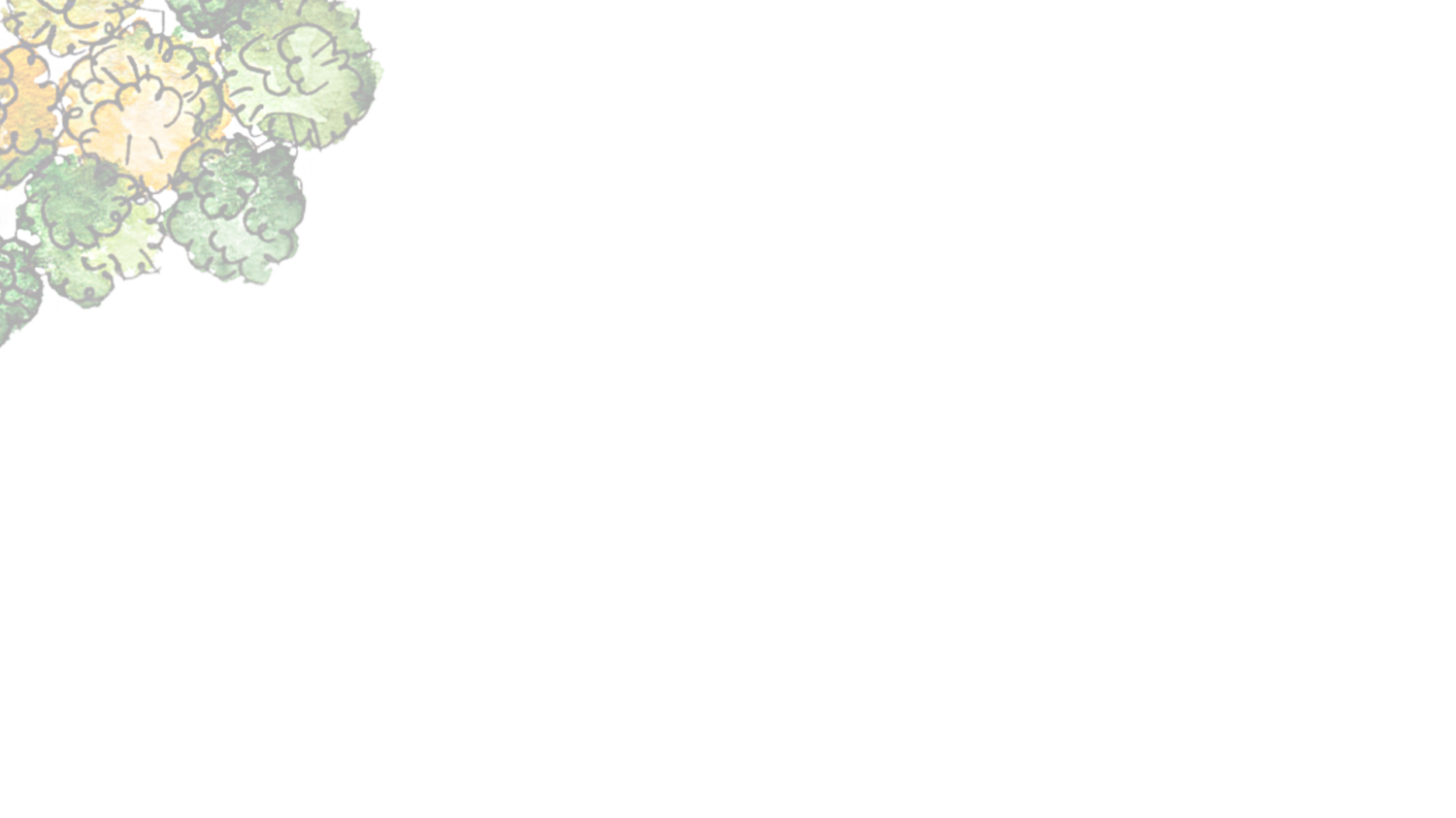 Natural Gardens bring the peace and tranquility of a natural park to your private space
Discover the benefits of a natural garden designed by Hanselman. Our beautiful and inspiring natural garden spaces provide daily enjoyment, inspiration, and a safe haven for children, pets, and bird life, while restoring the soul and leaving a legacy of natural beauty for generations to come.
At Hanselman Landscape, we have a deep respect for the land and the art of natural design. This appreciation is evident in the natural gardens we create. Our desire is to…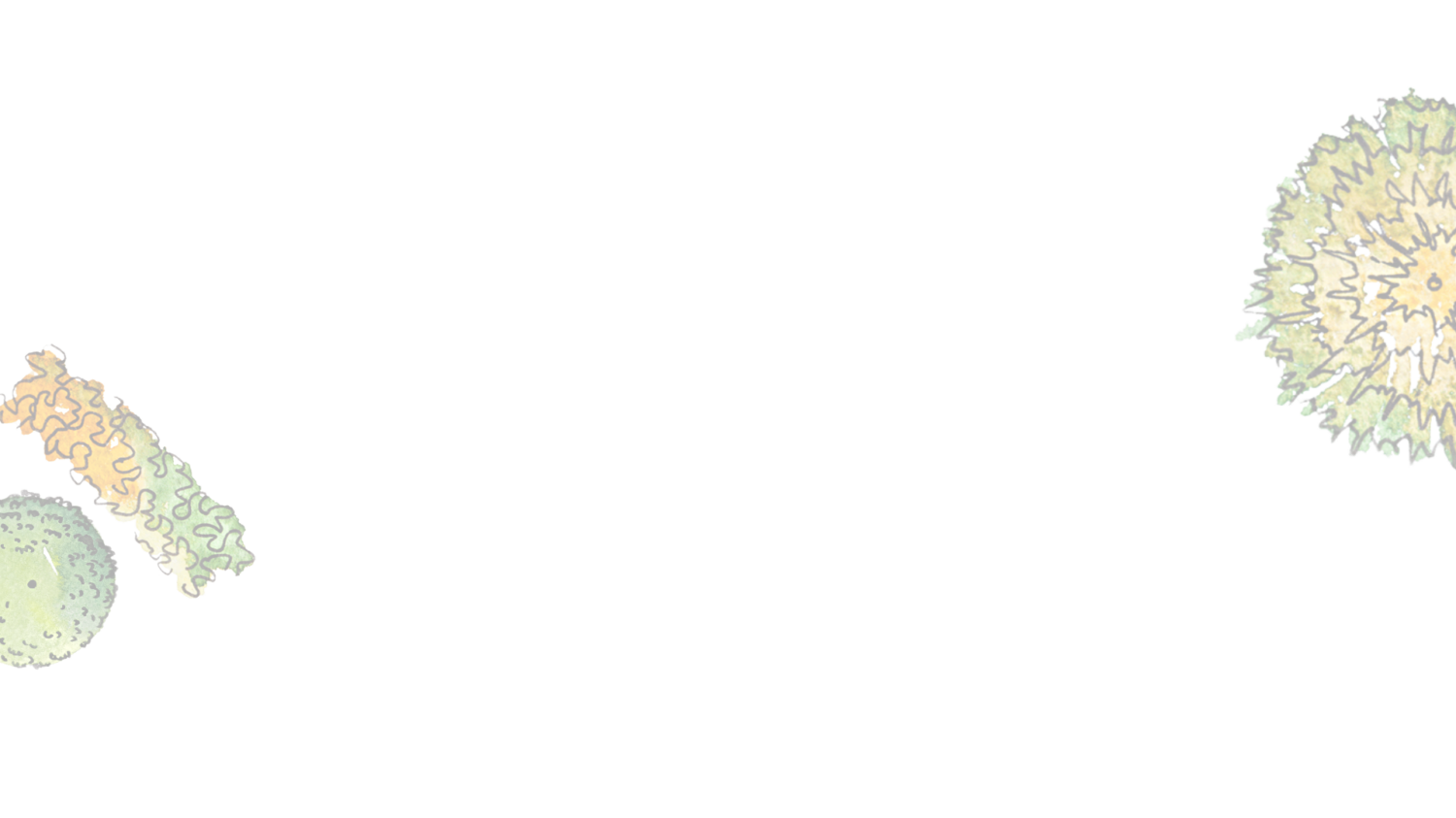 Inspire joy through the garden experience
Inspiration comes from all of nature: streams, woodlands, wildflower meadows, or mountains. Our goal is to use plants and materials to communicate the natural spirit of the garden while obscuring the hand of man as much as possible. If you want to learn more about flower gardens, click here.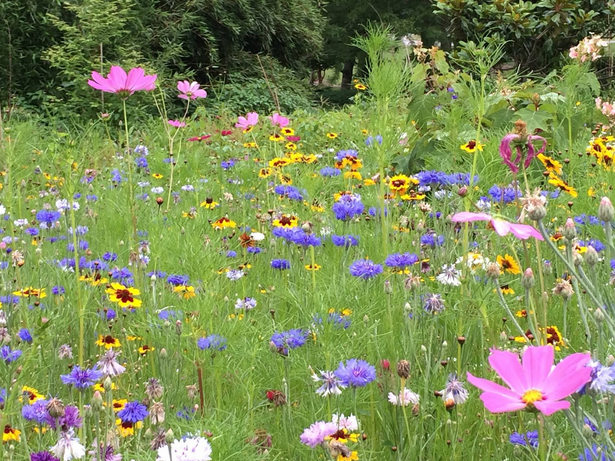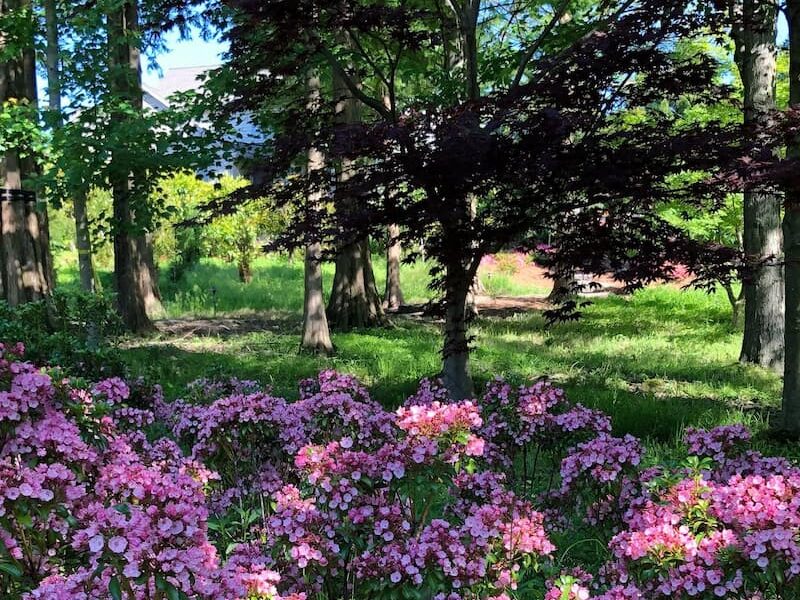 Customize by "listening" to your landscape
All gardens have a sense of place. A natural garden emphasizes the unique qualities of its specific locale. The "randomness" of nature actually has a fractal order. Individual elements—plants, stone, soil and water—combine to create a garden environment that, while carefully planned, looks as if it happened naturally. Interested in a low-maintenance garden? Click here to learn more.
Cultivate a living legacy
Hanselman Landscape can bring your existing garden space to life by cultivating a beautiful gracious environment that is uniquely yours. We endeavor to provide you with a sanctuary that daily renews and restores your soul. Nurturing gardens leave a legacy of natural beauty for the enjoyment of current residents and those to come.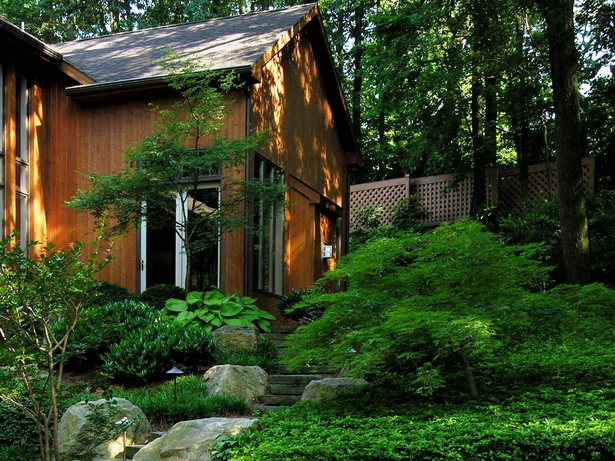 Natural Garden Styles
Enjoy your landscape on a new level. Natural garden style takes on many forms — all of which enhance your home's outdoor living experience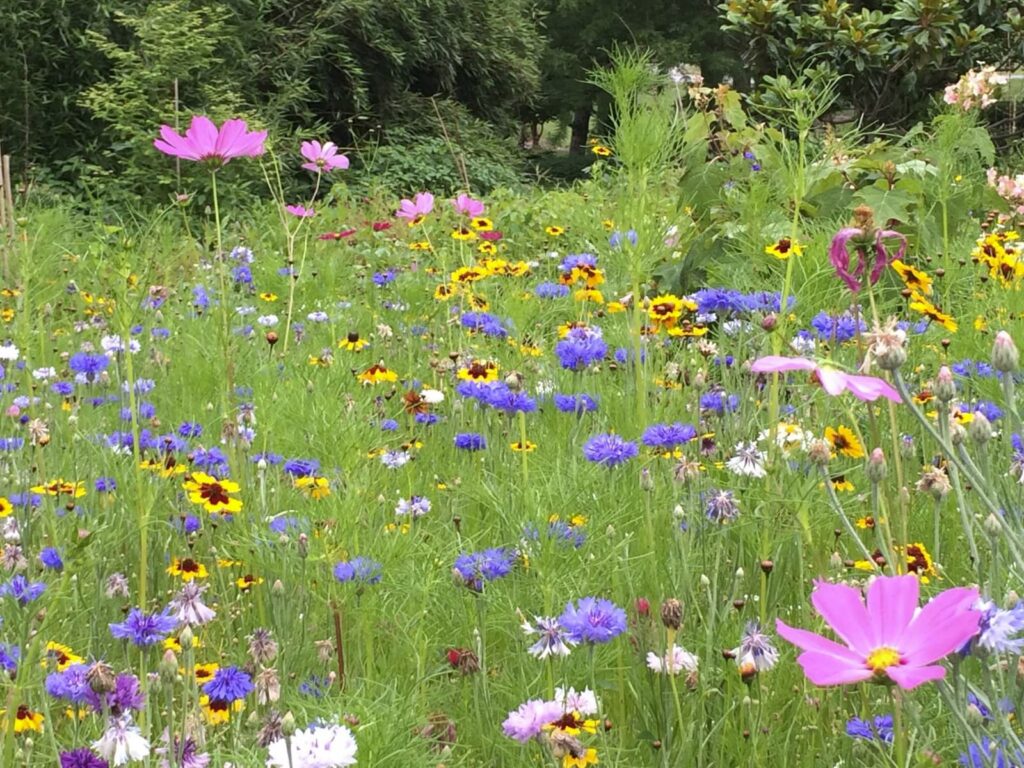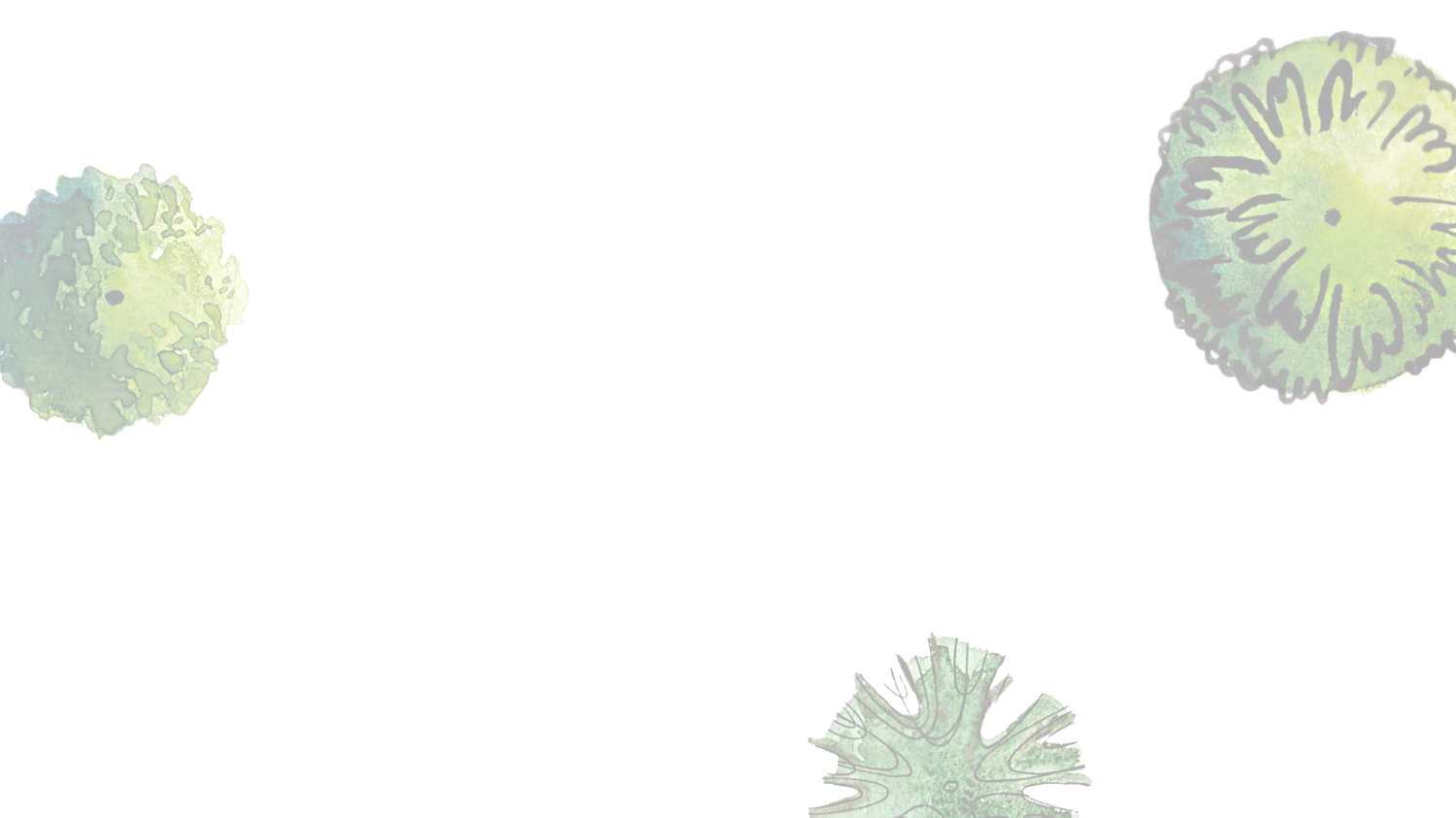 Our Garden Design Process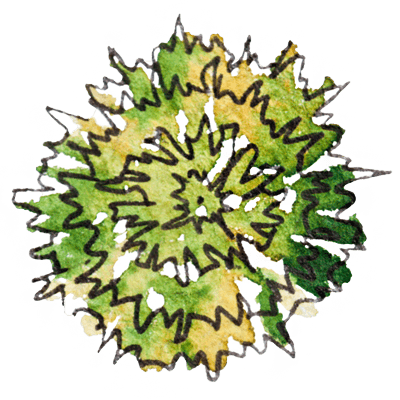 Explore
We listen to your goals, inspirations, and ideas. Together, we'll explore ways to help you reach your outdoor living dreams, keeping your budget in mind.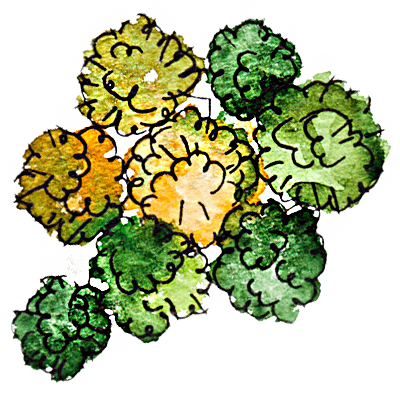 Design
We will discuss the intended uses for your lawn areas, taking into account the soil type, expected traffic, shade, drainage issues, and grades. We will also consider how the lawns will complement the rest of your landscape. a beautiful outdoor area that welcomes your customers and guests before they even step inside. We can provide a 3-D visualization that gives greater clarity to your vision for custom landscape and hardscape designs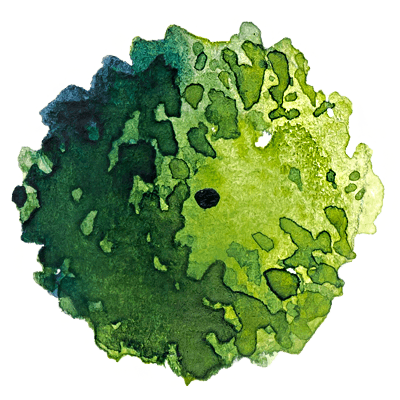 Build
After the design is approved, most clients employ our contracting services to install and care for their lawns. There are a number of problems we will address and solve during the installation process. clients employ our contracting services to help them render their dream into reality. Our team of highly-skilled craftsmen and seasoned masons know how to care for your property even while the work is in progress.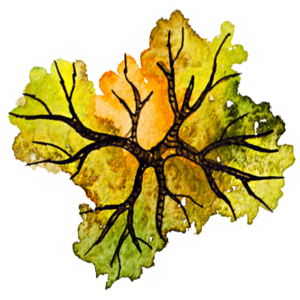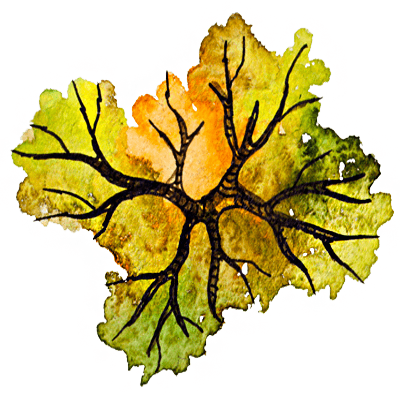 Enjoy
We want you to love coming home and walking or playing in your outdoor spaces. Our lawn maintenance team can provide the expertise and care your lawn needs to develop and grow more beautiful year by year. in office, church, or other commercial space. and looking forward to the next season's unfolding view.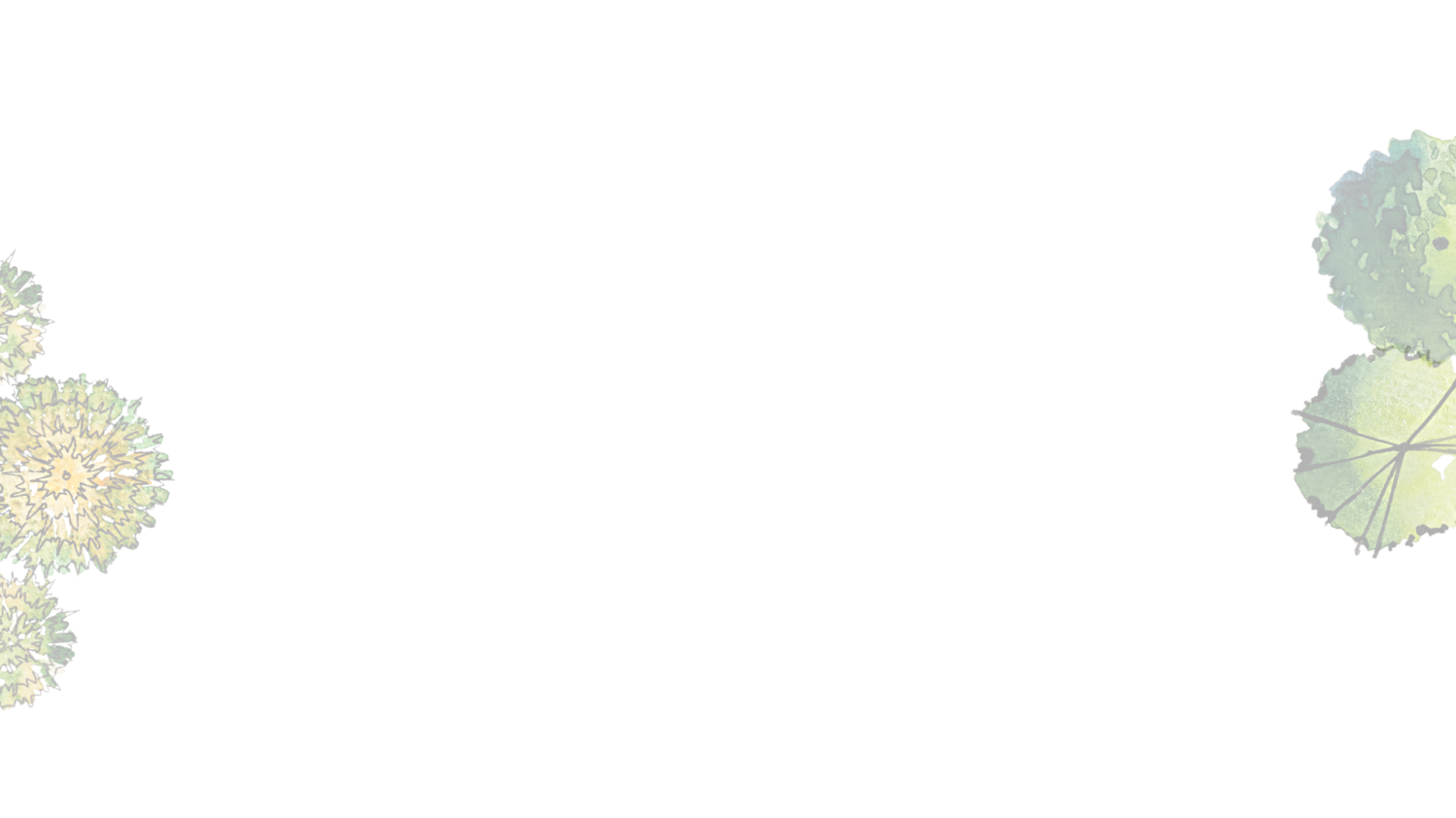 Testimonials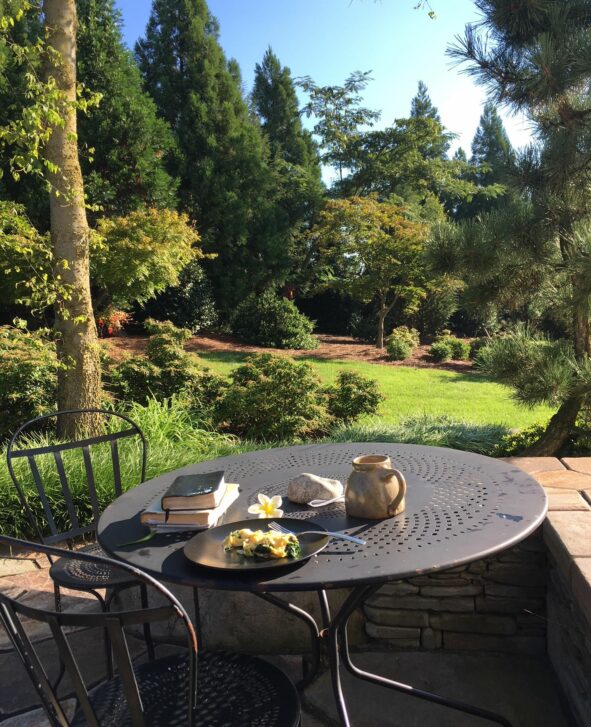 When we called that first time, we never dreamed we could end up with all this in such a tight space. I mean, huge boulders, a water feature, a stepping stone path, and a large Japanese Maple! When James came out to meet us and see the space, he had such great ideas and seemed confident his team could make it happen for us. And they did! They involved us in the project, too; they patiently answered our questions, explained the options, and allowed us to choose. They are true artists and made sure everything was just right, from the placement of each boulder and tree, to the forming of the beautiful water feature–which Ben Hanselman handcrafted for us!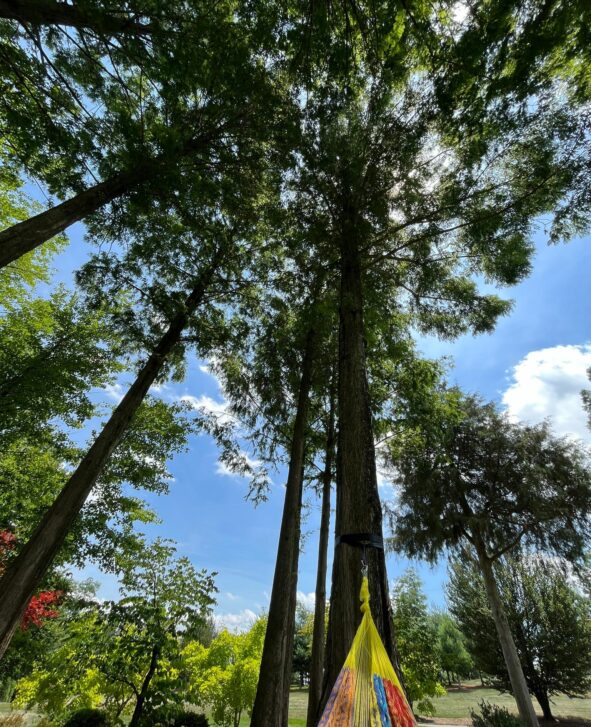 I am amazed by the tranquility I feel when I am out here. This beautiful courtyard garden invites me to take time out, to sit and rest awhile. Even when I am in the kitchen working, I can hear the trickle of water splashing onto the rocks. I never get tired of it!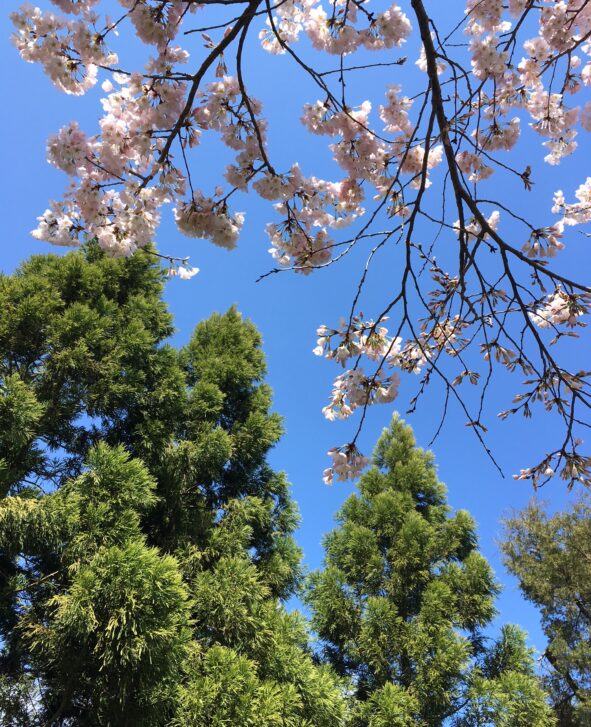 It is exactly what I envisioned—the distilled elements of everything I loved in Japan. It's just what I need as an artist. An artist's mind is always going—seeing and imagining—so it can be chaotic and exhausting. My garden's beauty and order are very calming, providing an invitation to just "be". Many mornings, you will find me just sitting on the rock, meditating in the sunshine. And when I am in my studio, the garden extends my workspace and provides so much scope for creativity!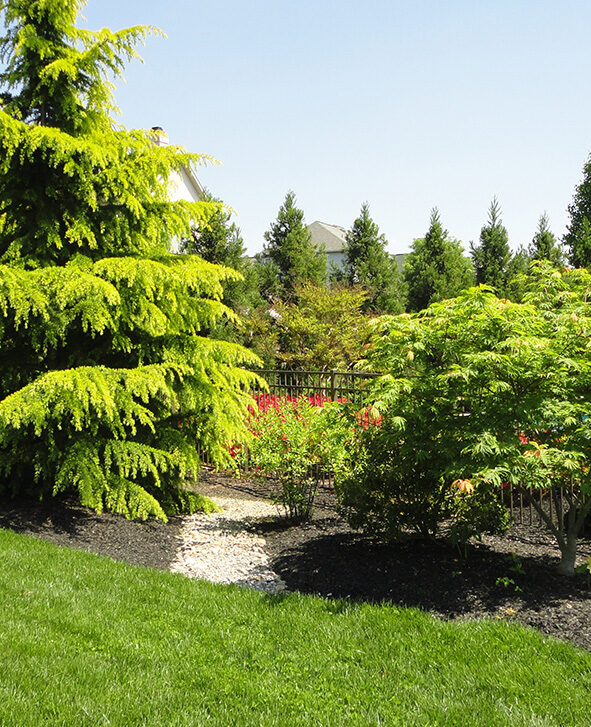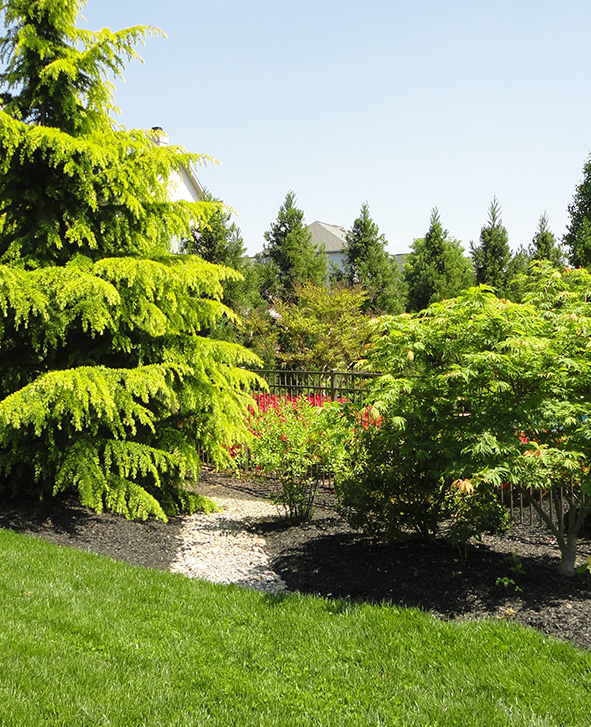 What surprised us most was how much more we love our home since Hanselman Landscape began working here! The porch, patio, pool and garden together create a refreshing new feeling in what used to be a boring, flat backyard. In addition to the beautiful new backyard oasis they created, they are here regularly to care for our plants, turning existing shrubs that we thought were worthless into beautiful, valuable specimens.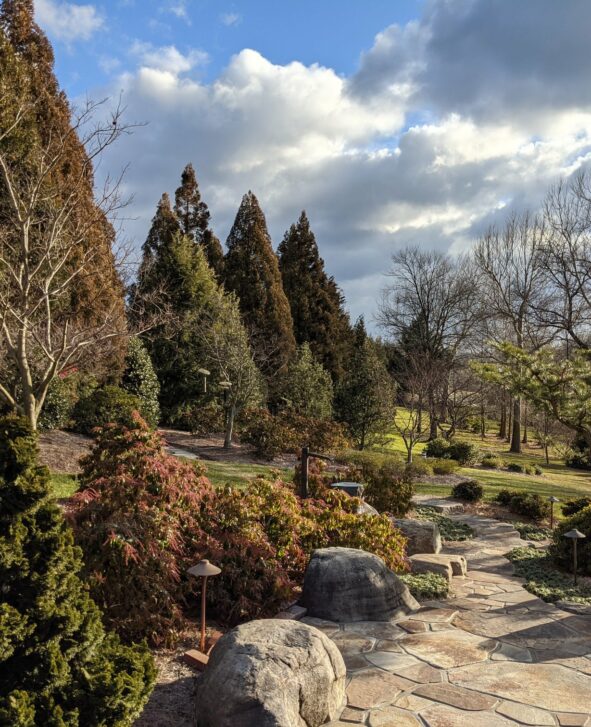 Our needs were to have as much privacy as possible from neighboring homes. The landscape, because of the size of the trees, does that now. Everything was done to perfection. This was the first time in a while (even with building a new home) that we gave the job to someone and never, ever had to go over again and again what was to be done. It was a real pleasure to have your services.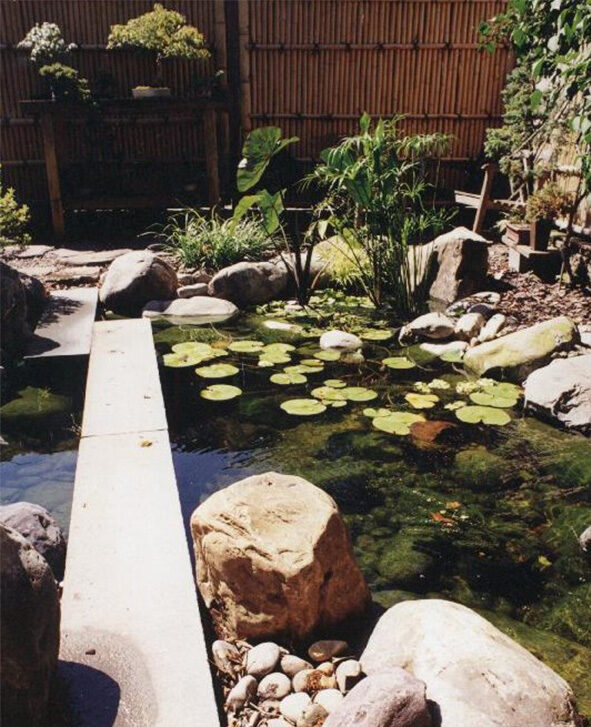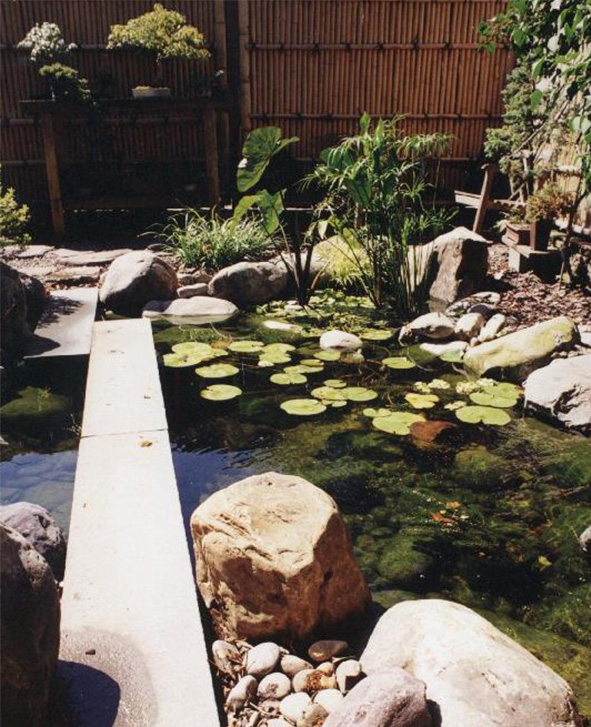 Words do not serve well to express the sense of serenity and pleasure which your fine work evokes. On returning home from my difficult duties this week, this special place which you have created for us provided a welcome respite. I would liken the feeling to that of walking alone through a great museum.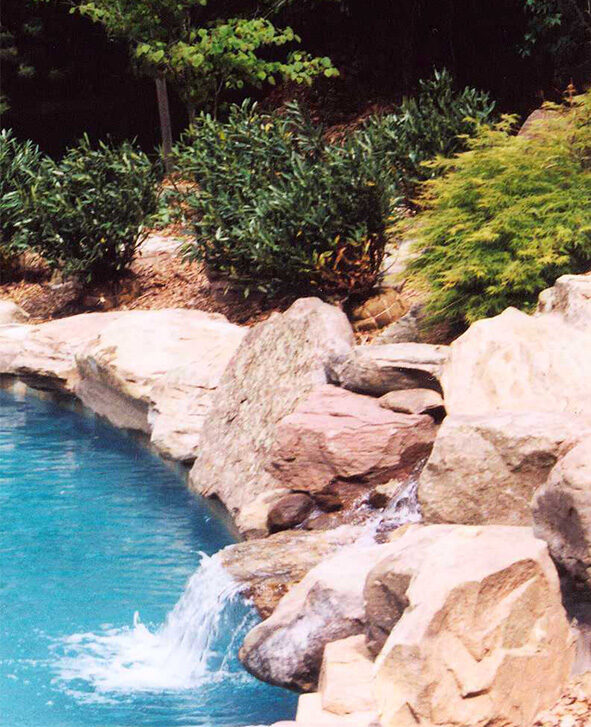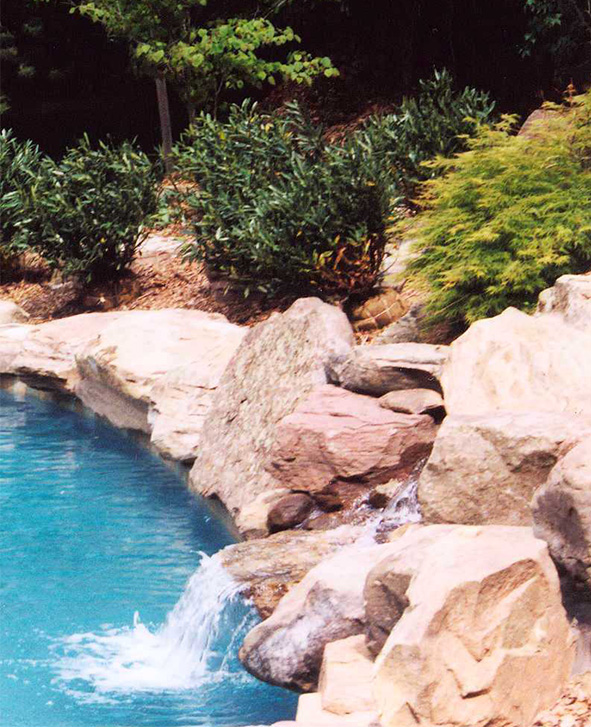 I can't even put into words how much I love my new yard. Hanselman Landscape did an outstanding job–changing an ugly piece of land into a serene and beautiful garden. Everything is just perfect. I most enjoy the woodland theme and the variety of textures and colors in the new plants. The workmanship of Hanselman Landscape's employees is of the highest quality, and the customer service is courteous and professional.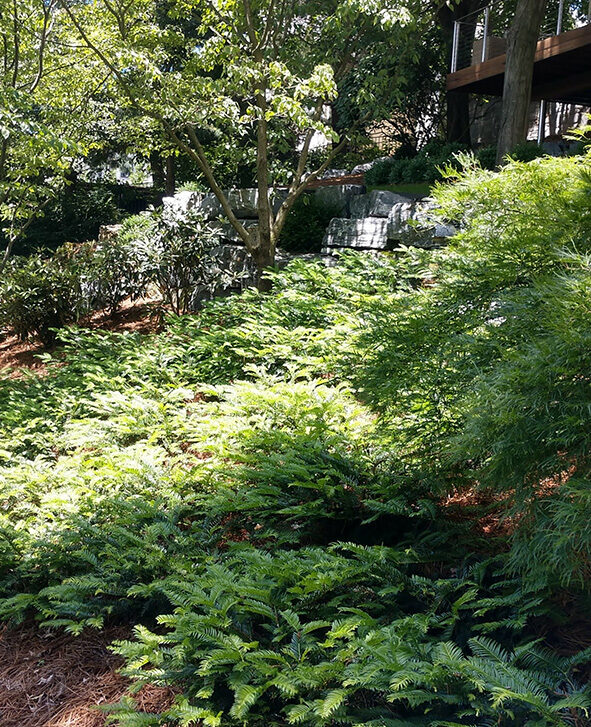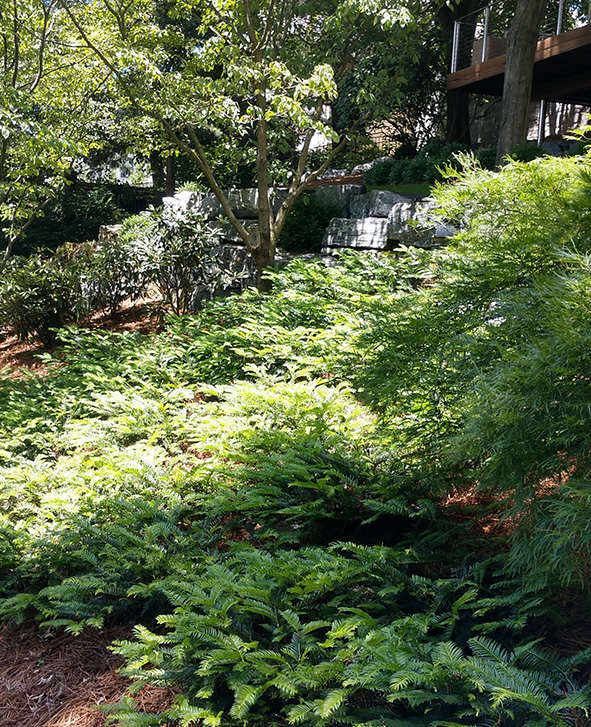 Hanselman Landscape has helped us re-landscape our property over the past 3 years. James has a way of guiding you through your own garden, taking in the vantage points, and uncovering your vision (even though you didn't know you had one)!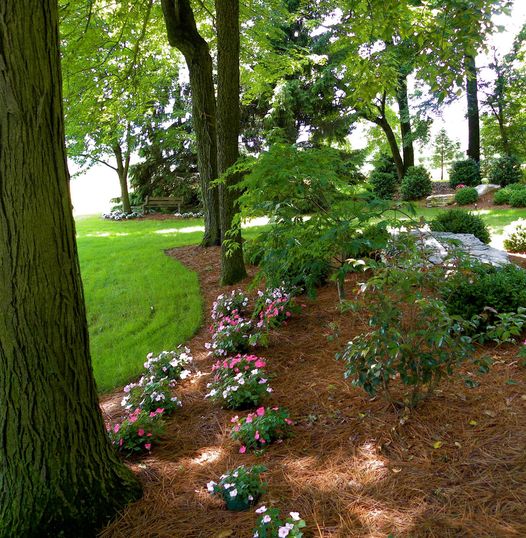 We liked the way James (Hanselman) explained and introduced the suggested plantings, actually showing us leaf samples. We needed and appreciated his guidance on how we can nurture and maintain the plants in the future. Thanks for adding to our enjoyment of our home with your creative landscaping. We are definitely pleased to have had your expertise.