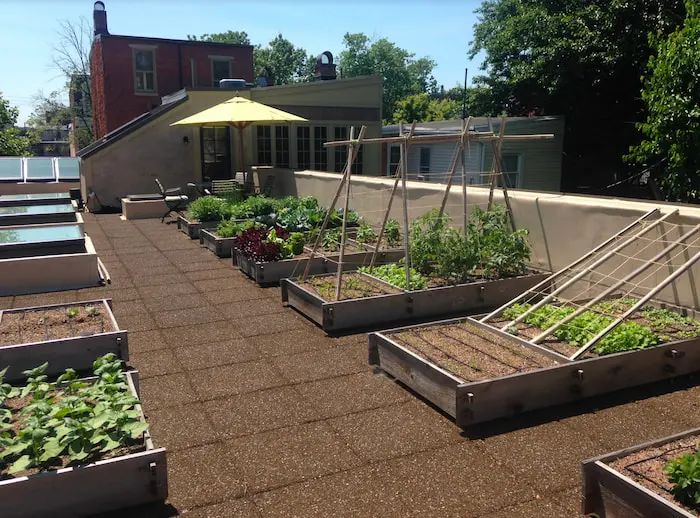 Rooftop Garden Design and Installation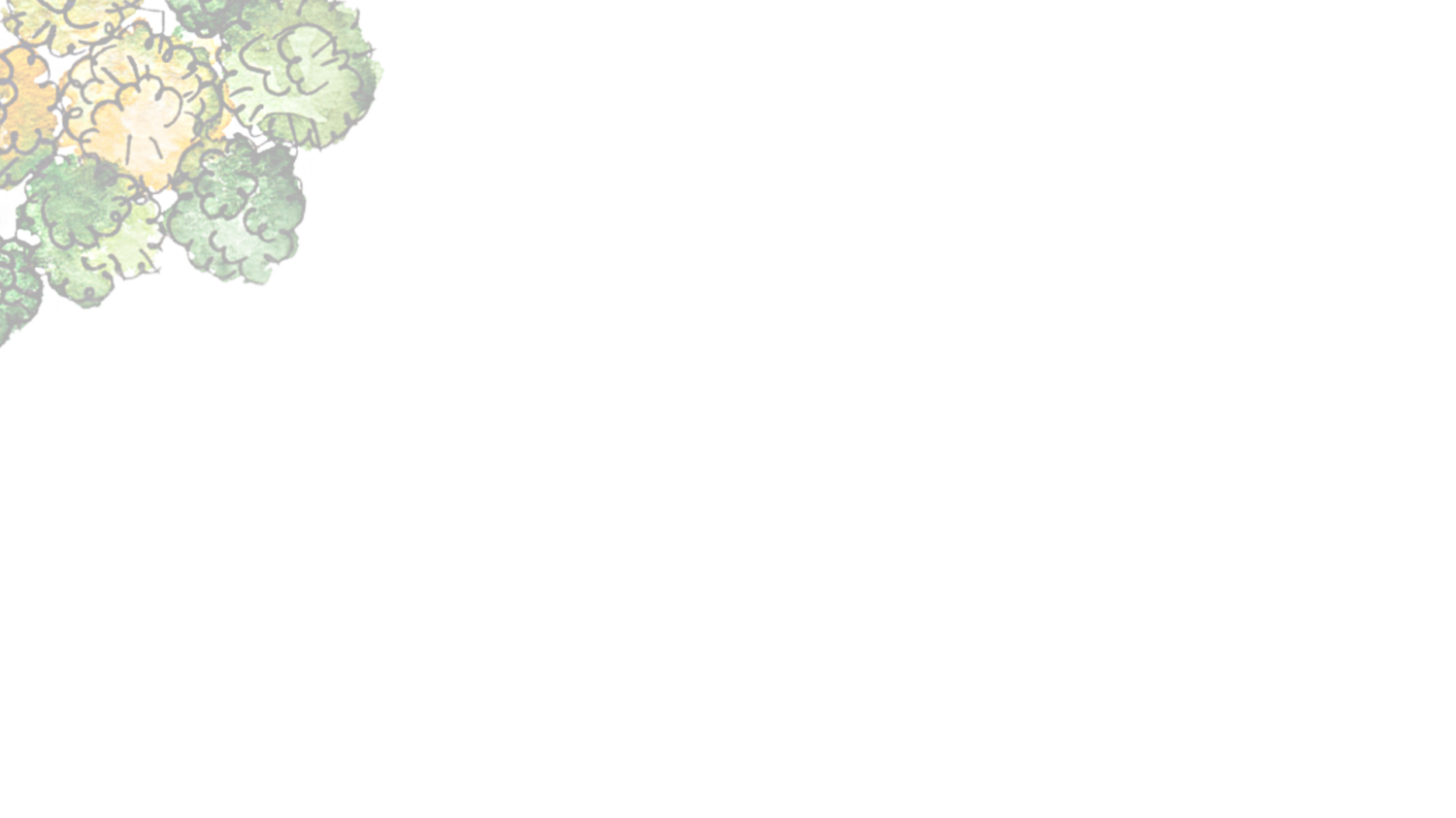 Imagine a living oasis at your fingertips in your rooftop garden
Enliven a barren view with a sustainable rooftop garden, where you can enjoy trees, shrubs and flowers or a harvest of vegetables away from the busy street. Rooftop gardens are elevated courtyard gardens. They feel more open than street-level courtyard gardens, as they achieve privacy with lower boundaries. Explore your rooftop garden design options with our team of designers and craftsmen familiar with the unique challenges of rooftop gardening.
In a culture that increasingly values and requires environmental stewardship, a rooftop garden is an attractive and feasible option, especially where green space is limited or non-existent at the ground level.
A rooftop garden can provide:
A place of escape
In the high-pressured, manufactured, and often dissonant elements of city living, a space of verdant growth on a roof offers an opportunity for city dwellers to relax and be refreshed in the presence and slower pace of green-growing things.

A place to nurture
Rooftop gardens offer the therapeutic delights of caring for living plants, planting and harvesting home-grown produce, and providing safe, healthy options for the family table.

A place for you
As with any garden we build, we will customize the design to maximize available space and fulfill your requirements, including constructing specialized growing containers for herbs, vegetables, and fruit-bearing or ornamental shrubs and trees.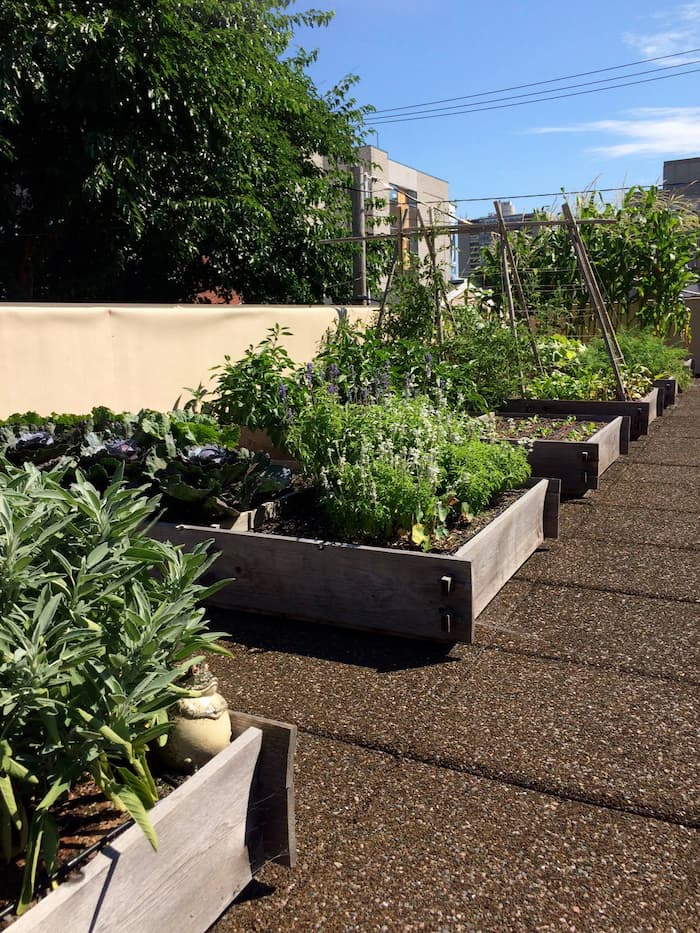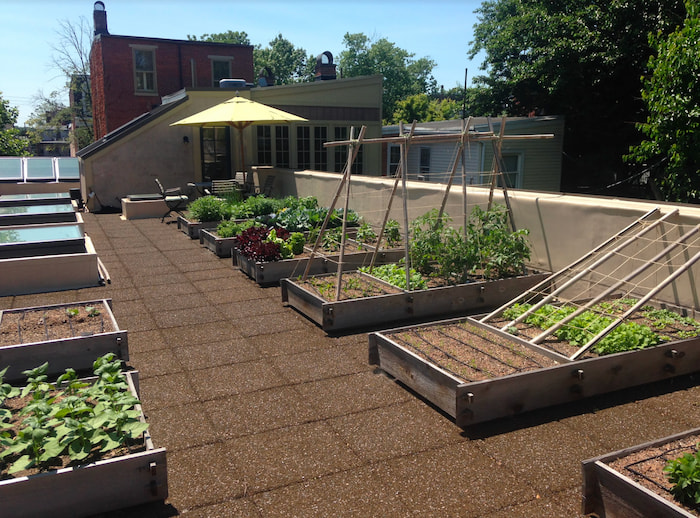 Rooftop Garden Design
If you want to enjoy living plants in challenging places, such as on decks and rooftops, Hanselman Landscape and Gardens can help.
We are experienced in growing large trees and shrubs in containers at our nursery in Manheim, PA. These plants have the same watering, fertilization and root care requirements when placed in rooftop gardens or in planters on decks.
We partner with your architect and structural engineer to responsibly prepare your rooftop terrace garden's safety and rainwater management.
We design and construct rooftop planting containers and utilize special permeable paving solutions to keep your plants (and feet) happy.
We test and fertilize your planting mix to the requirements of each type of plant.
We install and maintain drip irrigation systems to carefully manage the water needs of your living plants
We help you care for your garden through the years by pruning and soil or pest management.
We also help clients enjoy vegetable garden installation or specialized flower garden installation by designing walkway access and thorough soil preparation in any location.
Rooftop Garden Design
If you want to enjoy living plants in challenging places, such as on decks and rooftops, Hanselman Landscape and Gardens can help.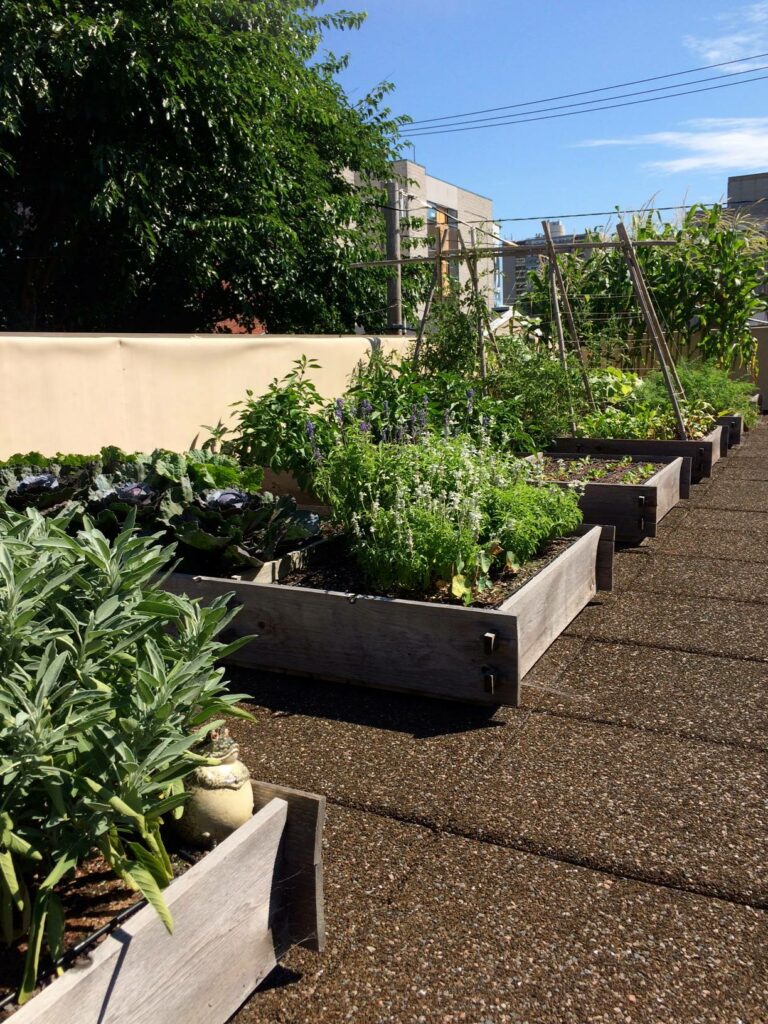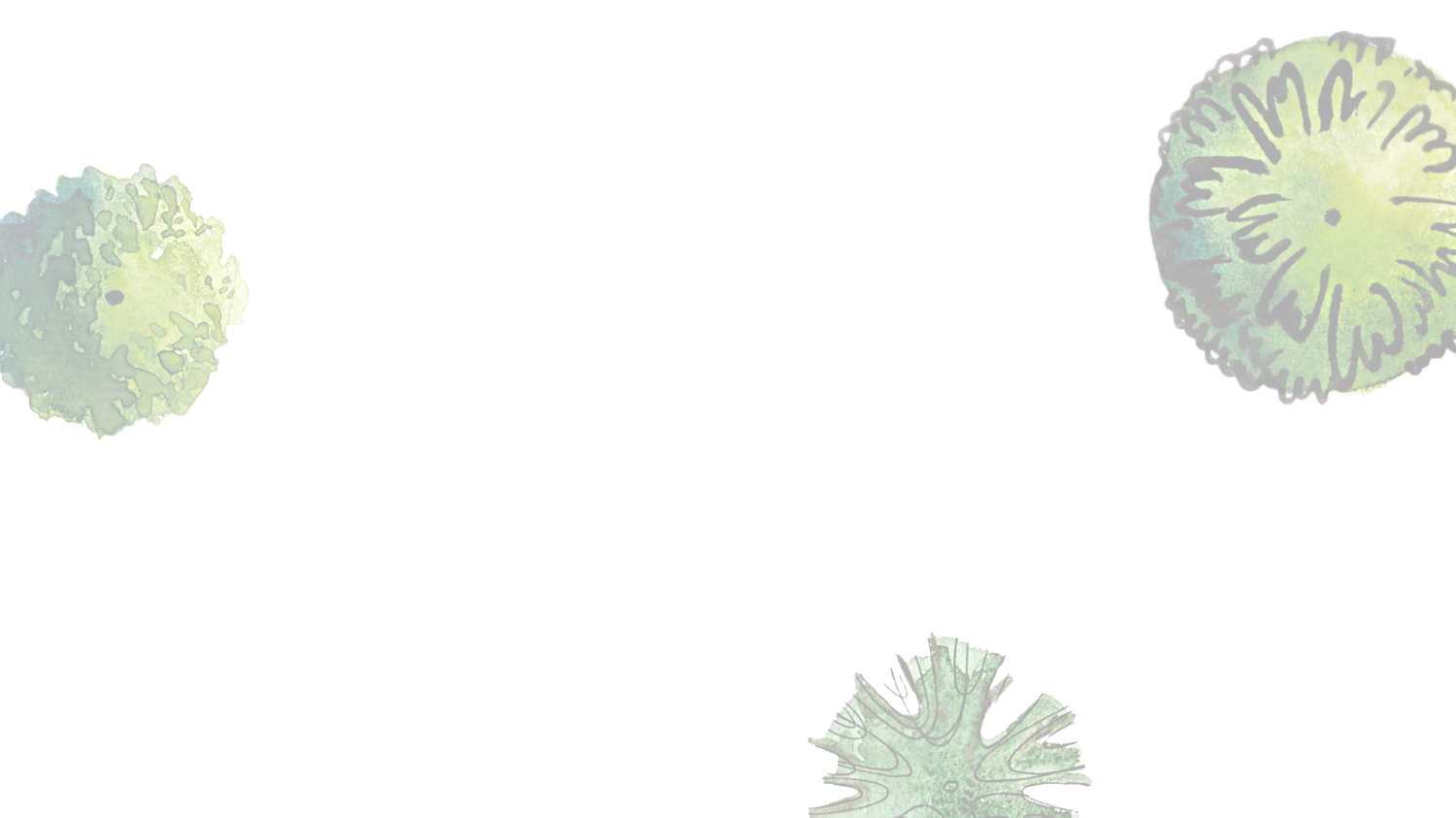 Our Rooftop Garden Design Process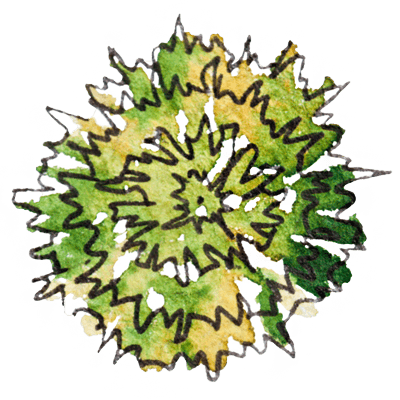 Explore
We listen to your goals, inspirations, and ideas. Together, we'll explore ways to help you reach your outdoor living dreams, keeping your budget in mind.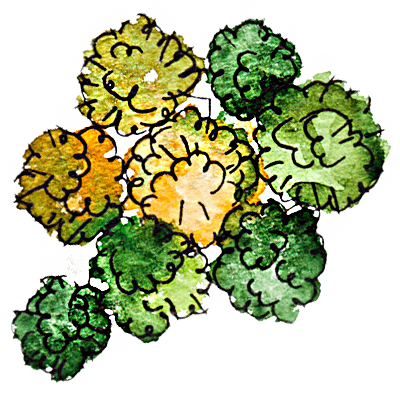 Design
We will discuss the intended uses for your rooftop garden, taking into account the soil type, expected traffic, shade, drainage issues, and grades. We will also consider how the lawns will complement the rest of your landscape. a beautiful outdoor area that welcomes your customers and guests before they even step inside. We can provide a 3-D visualization that gives greater clarity to your vision for custom your rooftop garden designs.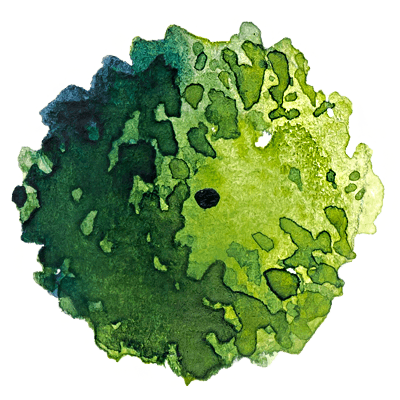 Build
After the rooftop garden design is approved, most clients employ our contracting services to install and care for their gardens. There are a number of problems we will address and solve during the installation process. clients employ our contracting services to help them render their dream into reality. Our team of highly-skilled craftsmen know how to care for your property even while the work is in progress.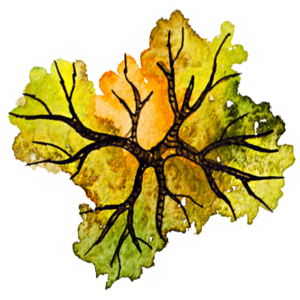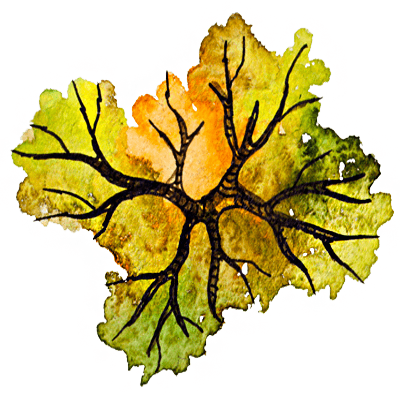 Enjoy
We want you to love coming home and walking or playing in your outdoor spaces. Our rooftop garden design team brings the expertise and care your private oasis needs to develop and grow more beautiful year by year. in an office, church, or other commercial space. and looking forward to the next season's unfolding view.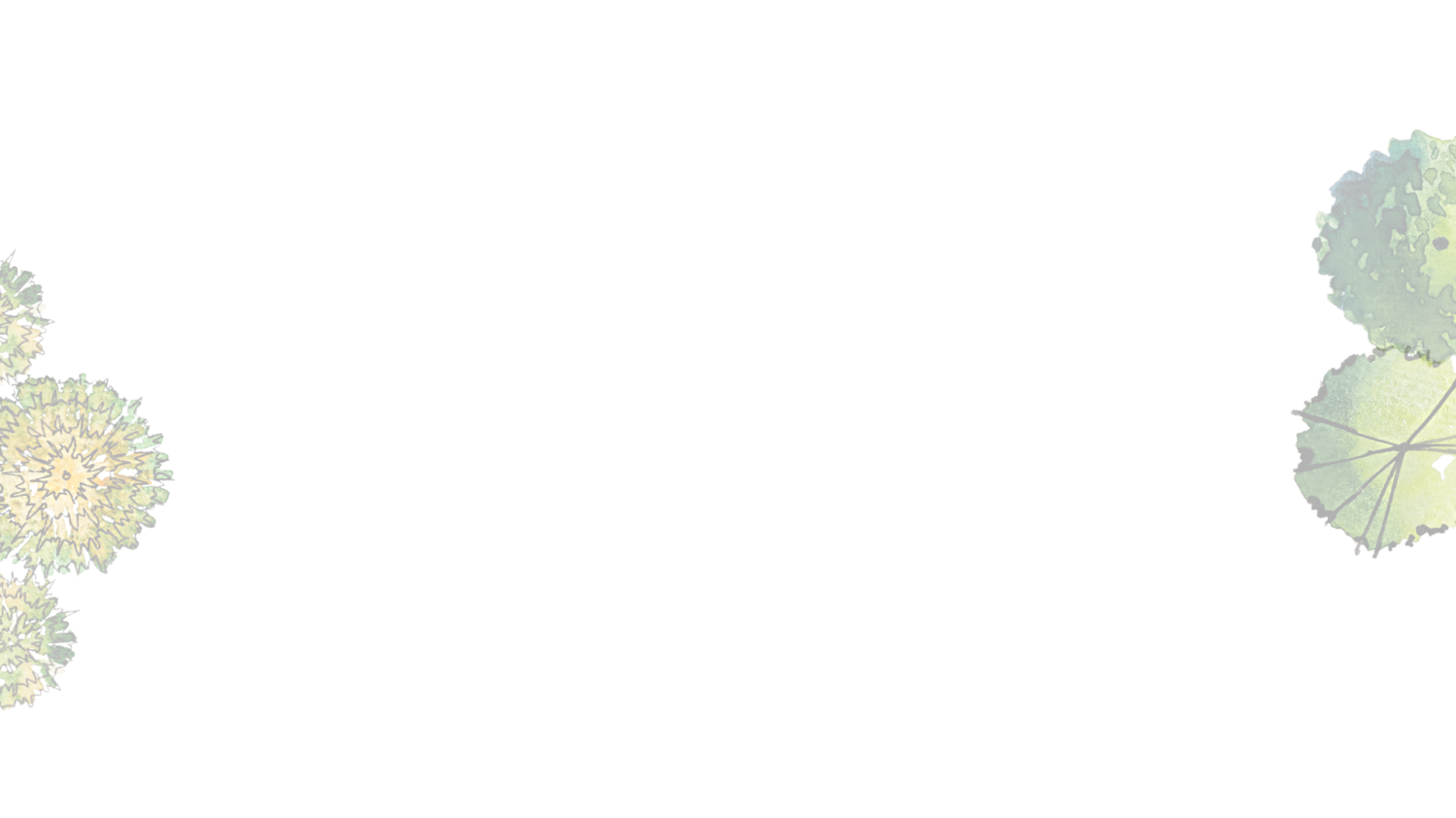 Testimonials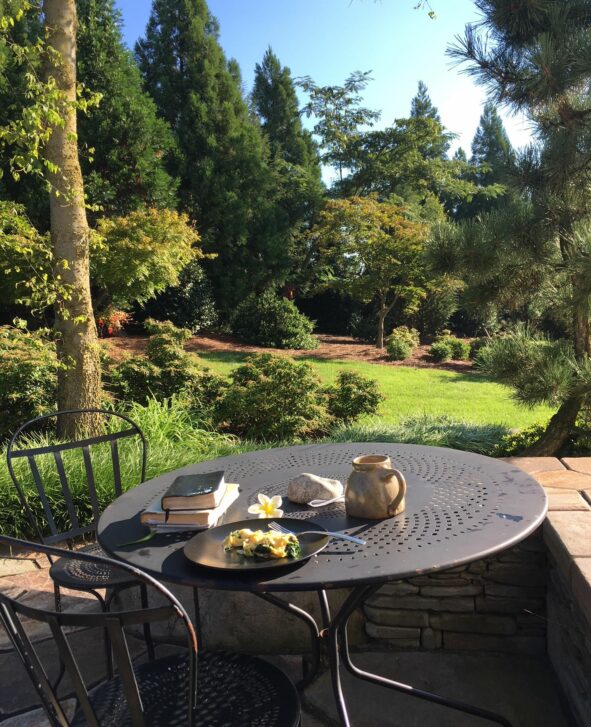 When we called that first time, we never dreamed we could end up with all this in such a tight space. I mean, huge boulders, a water feature, a stepping stone path, and a large Japanese Maple! When James came out to meet us and see the space, he had such great ideas and seemed confident his team could make it happen for us. And they did! They involved us in the project, too; they patiently answered our questions, explained the options, and allowed us to choose. They are true artists and made sure everything was just right, from the placement of each boulder and tree, to the forming of the beautiful water feature–which Ben Hanselman handcrafted for us!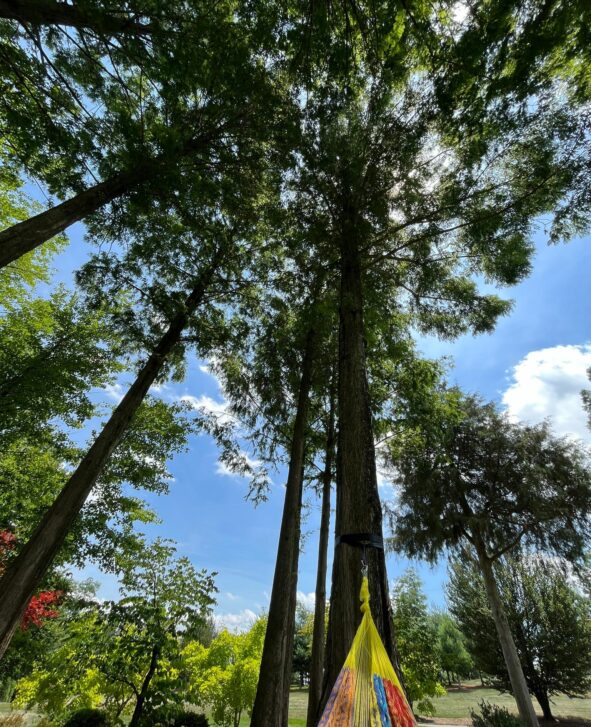 I am amazed by the tranquility I feel when I am out here. This beautiful courtyard garden invites me to take time out, to sit and rest awhile. Even when I am in the kitchen working, I can hear the trickle of water splashing onto the rocks. I never get tired of it!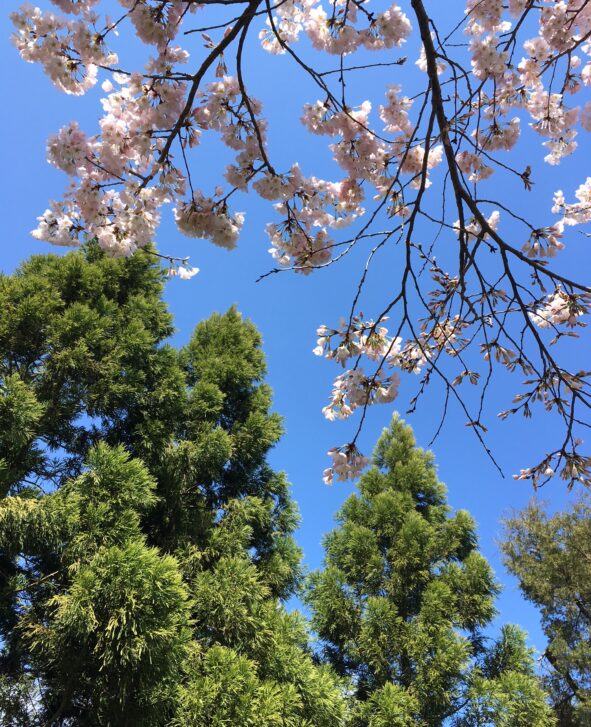 It is exactly what I envisioned—the distilled elements of everything I loved in Japan. It's just what I need as an artist. An artist's mind is always going—seeing and imagining—so it can be chaotic and exhausting. My garden's beauty and order are very calming, providing an invitation to just "be". Many mornings, you will find me just sitting on the rock, meditating in the sunshine. And when I am in my studio, the garden extends my workspace and provides so much scope for creativity!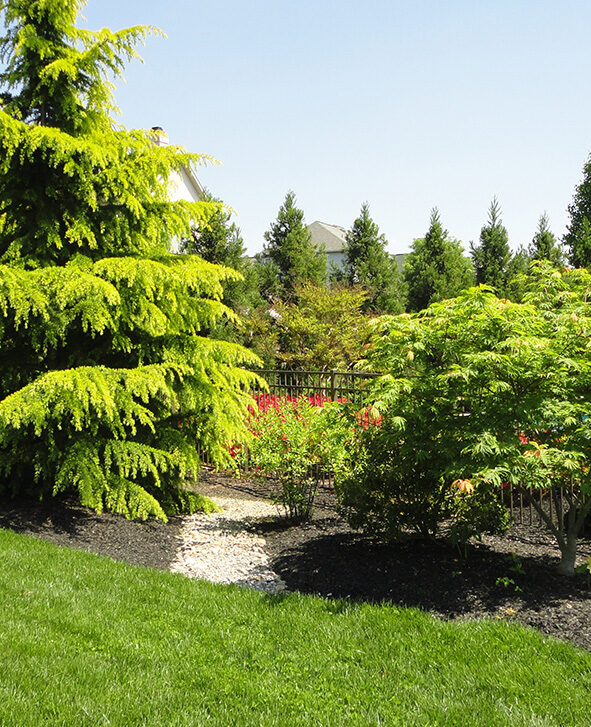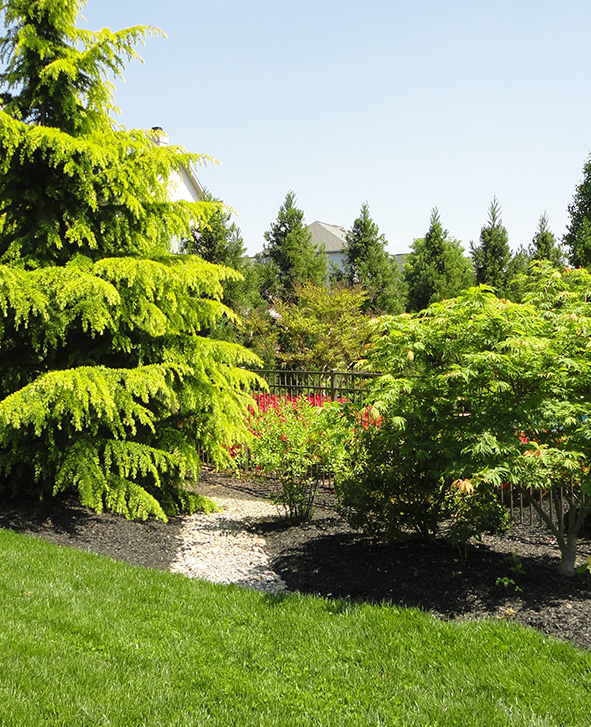 What surprised us most was how much more we love our home since Hanselman Landscape began working here! The porch, patio, pool and garden together create a refreshing new feeling in what used to be a boring, flat backyard. In addition to the beautiful new backyard oasis they created, they are here regularly to care for our plants, turning existing shrubs that we thought were worthless into beautiful, valuable specimens.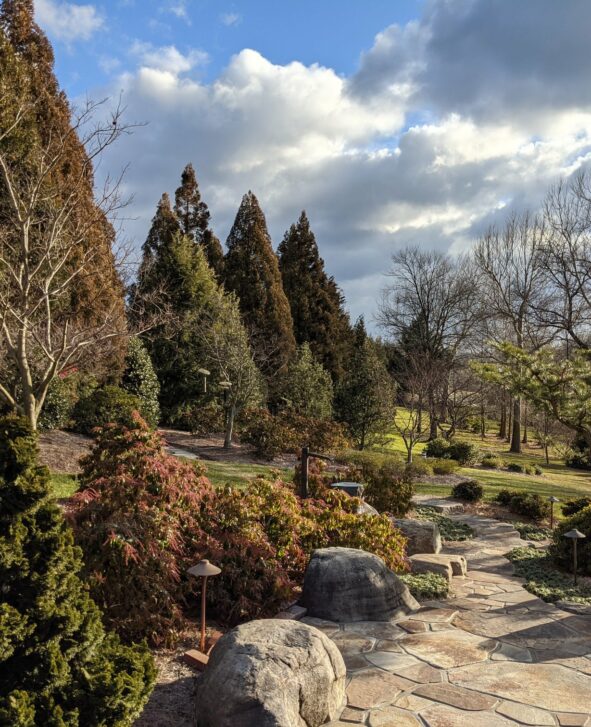 Our needs were to have as much privacy as possible from neighboring homes. The landscape, because of the size of the trees, does that now. Everything was done to perfection. This was the first time in a while (even with building a new home) that we gave the job to someone and never, ever had to go over again and again what was to be done. It was a real pleasure to have your services.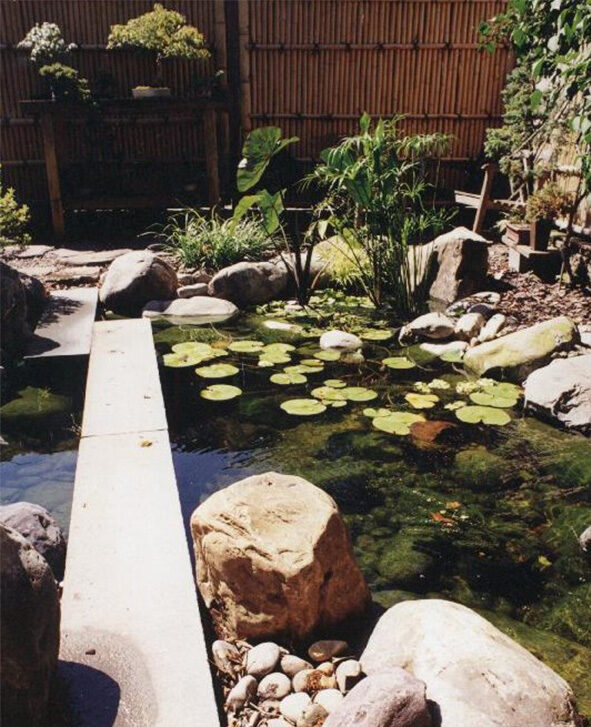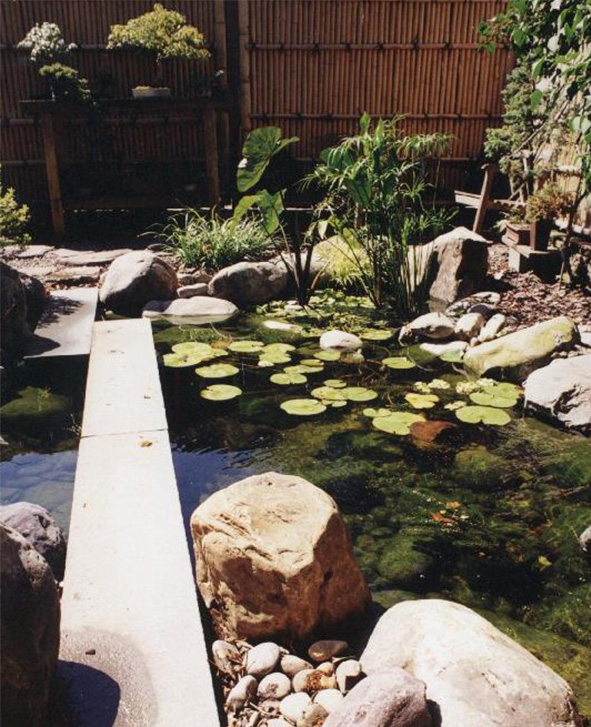 Words do not serve well to express the sense of serenity and pleasure which your fine work evokes. On returning home from my difficult duties this week, this special place which you have created for us provided a welcome respite. I would liken the feeling to that of walking alone through a great museum.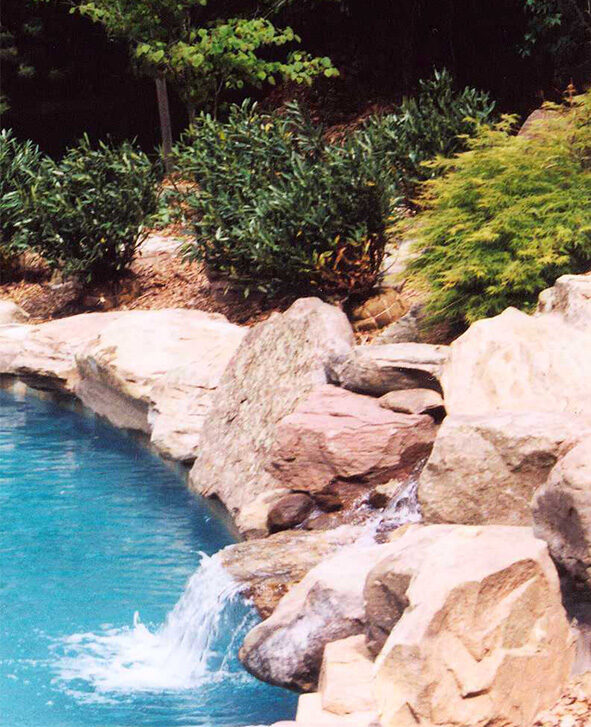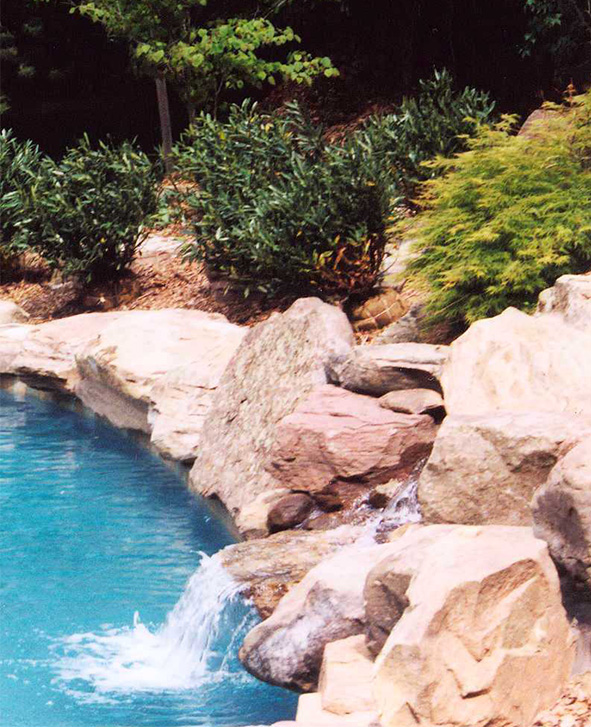 I can't even put into words how much I love my new yard. Hanselman Landscape did an outstanding job–changing an ugly piece of land into a serene and beautiful garden. Everything is just perfect. I most enjoy the woodland theme and the variety of textures and colors in the new plants. The workmanship of Hanselman Landscape's employees is of the highest quality, and the customer service is courteous and professional.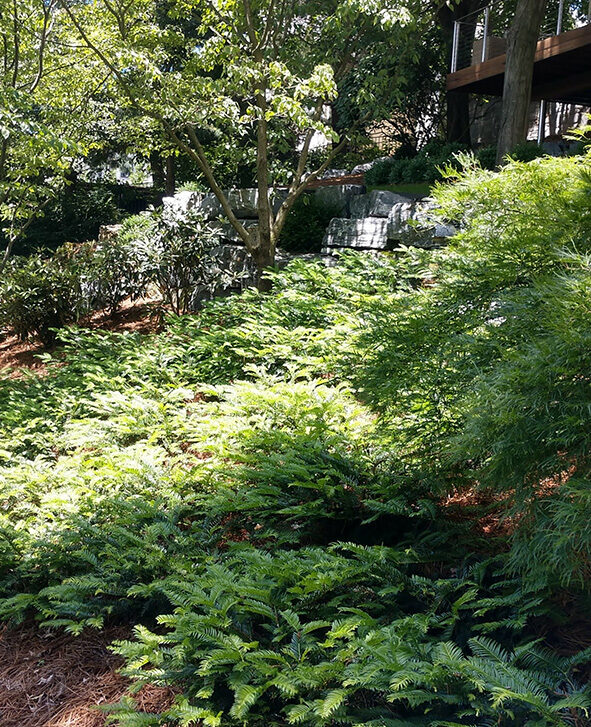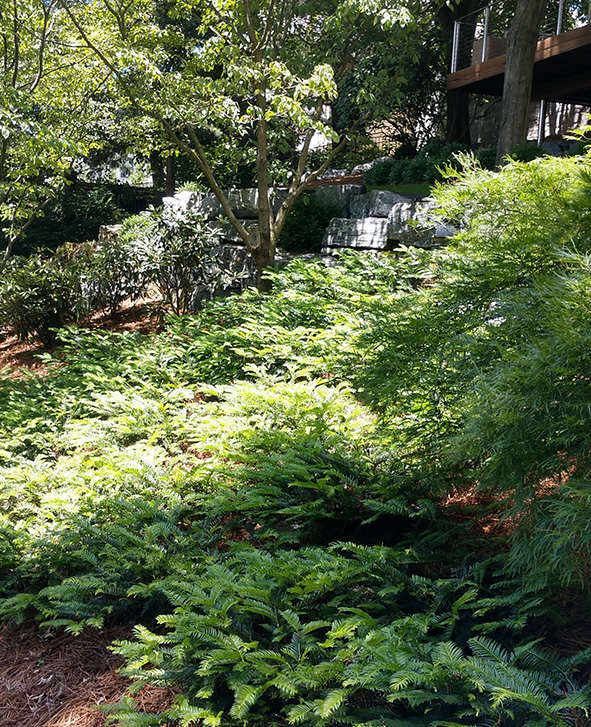 Hanselman Landscape has helped us re-landscape our property over the past 3 years. James has a way of guiding you through your own garden, taking in the vantage points, and uncovering your vision (even though you didn't know you had one)!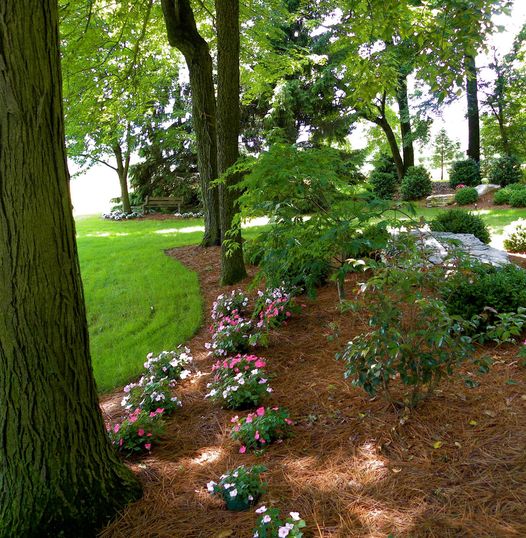 We liked the way James (Hanselman) explained and introduced the suggested plantings, actually showing us leaf samples. We needed and appreciated his guidance on how we can nurture and maintain the plants in the future. Thanks for adding to our enjoyment of our home with your creative landscaping. We are definitely pleased to have had your expertise.
EXPERIENCE THE DIFFERENCE OF HANSELMAN LANDSCAPE AND GARDENS
Founded in 1985, Hanselman Landscape & Gardens designs, builds, and nurtures a wide variety of gardens in both private and corporate settings. From our headquarters in Manheim, Pennsylvania, we serve clients throughout the region, including Philadelphia's Main Line — and as far away as Cambridge, Massachusetts. We also cultivate unique specimen plants, which we make available to discriminating gardeners and architects.