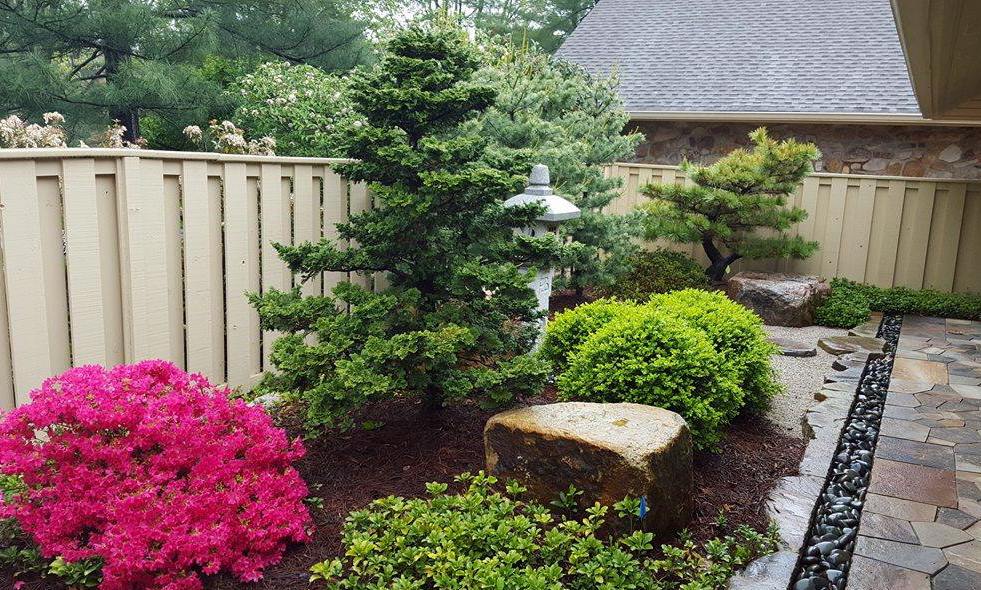 Courtyard Garden Design & Services in Lancaster, PA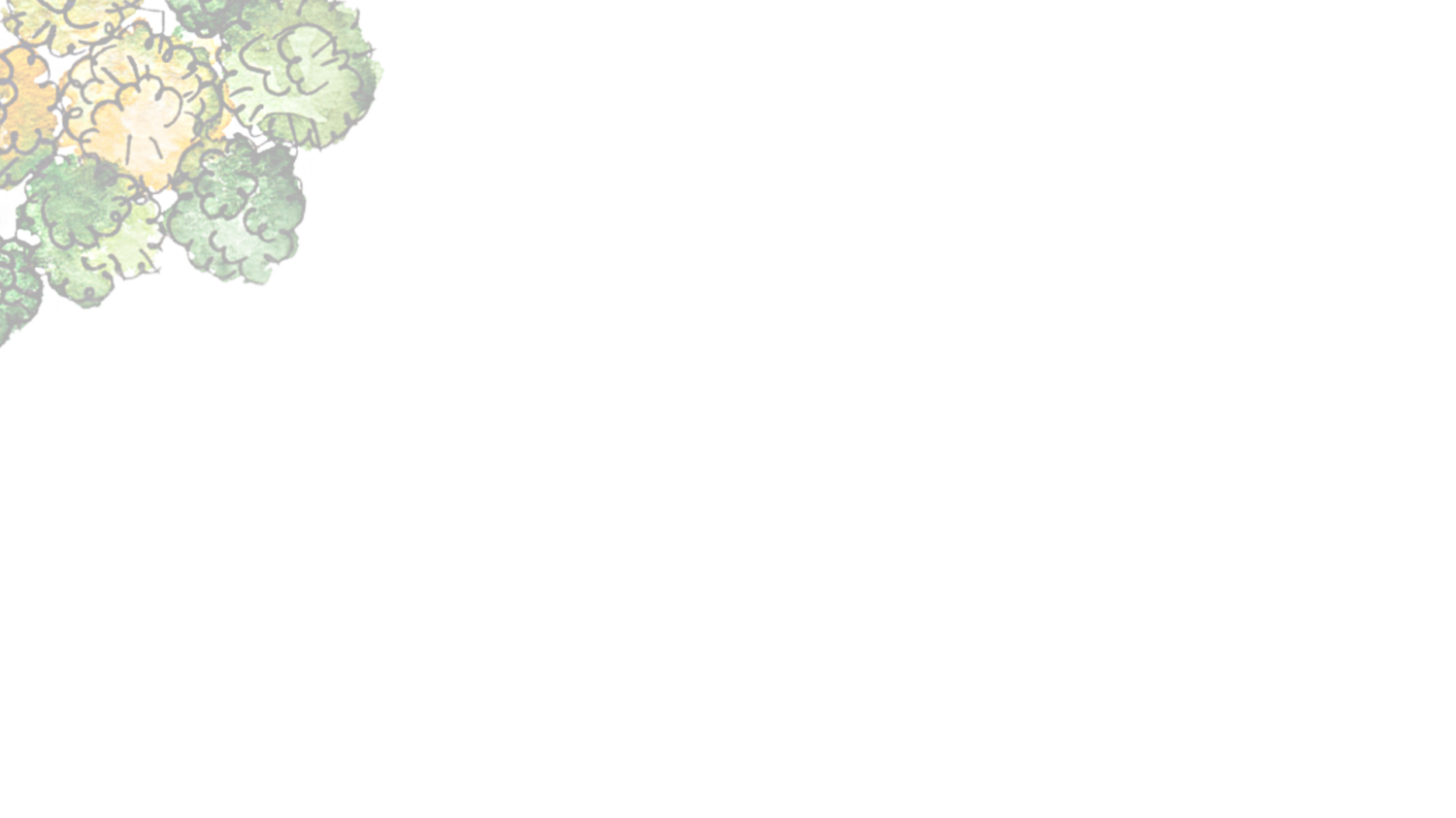 YOUR COURTYARD GARDEN: AN OASIS OF SERENITY
Designed to screen out the distractions of unwanted views, courtyard gardens offer protection and refreshment in harsh settings as diverse as cities and windswept farm fields. Extend the privacy and comfort of your home with your custom courtyard garden oasis. View a living painting, the distilled essence of the natural world from your picture window, then step into the garden to savor life in your peaceful enclosed space.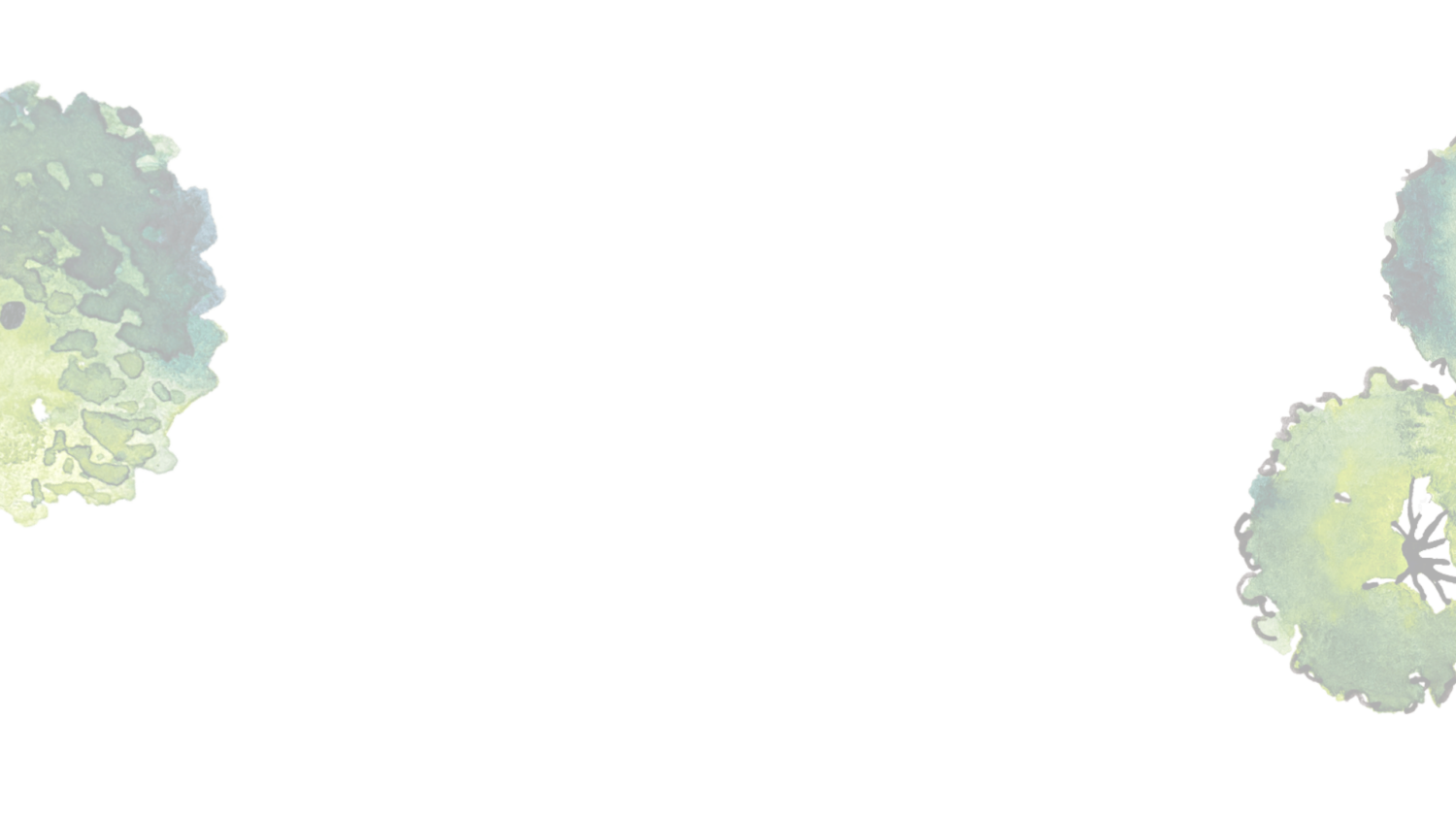 Your team at Hanselman Landscape & Gardens will:
Listen to your preferences (wish list), and listen to your site
Design a courtyard garden space that will bring you delight in all seasons
Carefully install your courtyard garden using a wide range of materials from stone to water, trees, and shrubs to flowers and moss
Provide elegant lighting so you can enjoy your courtyard garden into the night
Include drip irrigation to manage the watering needs of your plants
Prune and tend the plants to craft your courtyard garden into the painting you envisioned
Diagnose pest and disease threats as well as fertilization requirements to protect and enhance your courtyard garden's development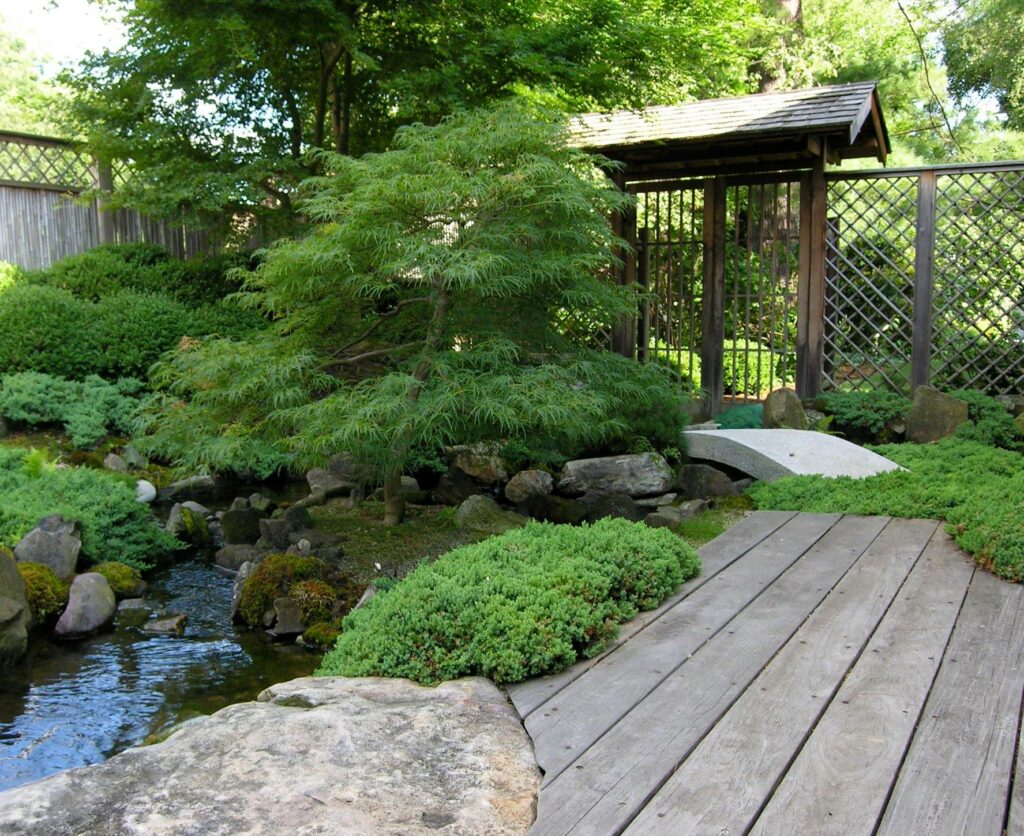 A Practical Oasis
A courtyard garden design is relevant in tight city properties and more spacious settings. For a sanctuary from urban stress, a courtyard garden can literally bring a breath of fresh air into a private and peaceful setting (as well as Urban Gardens). A courtyard garden can also create privacy, shelter, and intimacy within a larger property.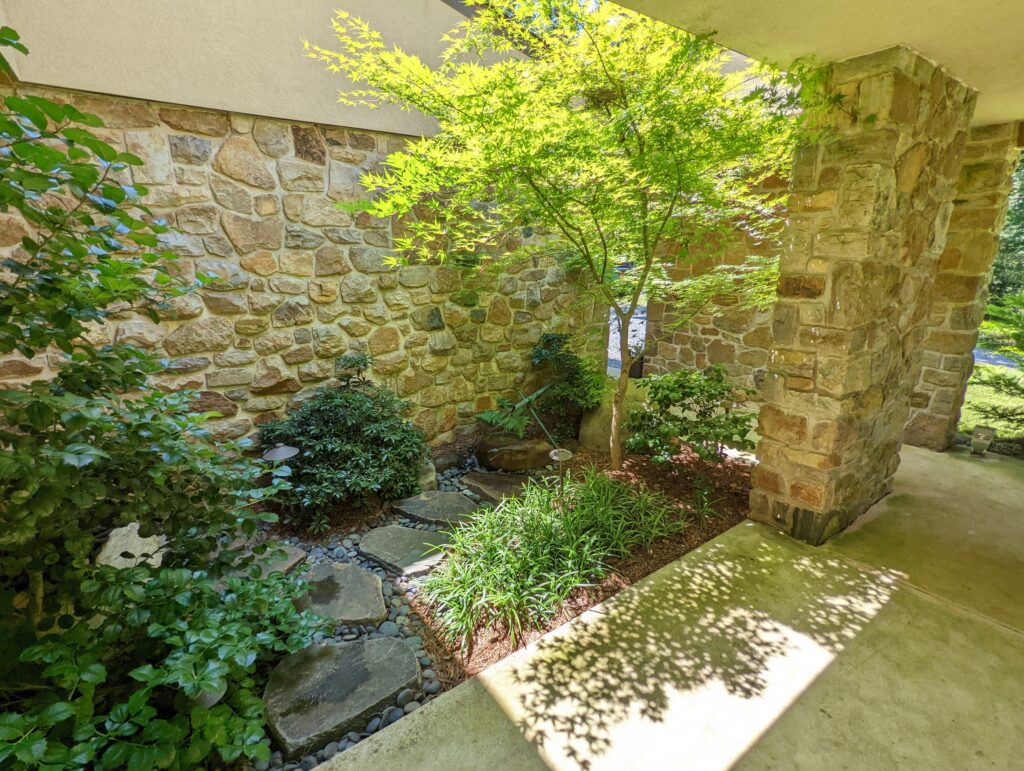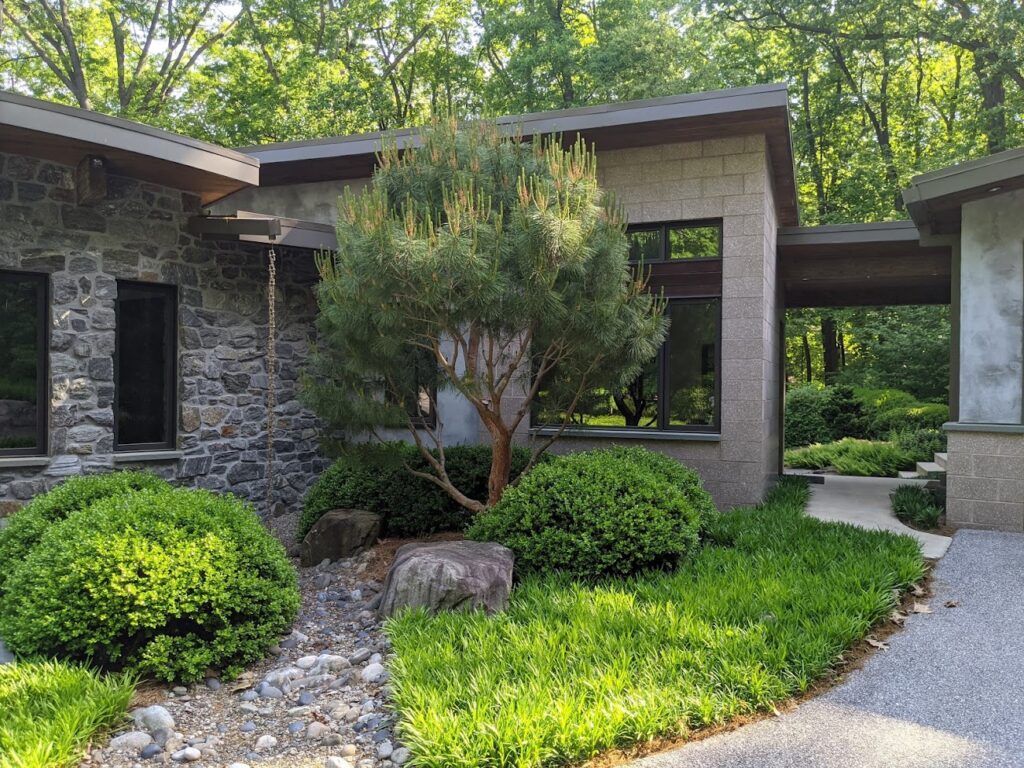 Valued Spaces
& Sheltered Places
Courtyard gardens are usually modest in size, which makes the details more important. Small spaces allow for higher quality materials, permit more precise garden care in the limited time available to busy homeowners, and provide closer, more intimate settings which encourage conversation and relaxation.
A courtyard garden's characteristic enclosures can be walls, buildings, fences, or hedges. These garden structures control the view and define the relationship between the garden and the outside world. Providing privacy, quiet, and a break from ground-level clutter are important considerations when selecting construction materials for the courtyard walls. In addition, the texture and color of courtyard enclosures contribute much to the garden's ambiance.
Courtyard garden design examples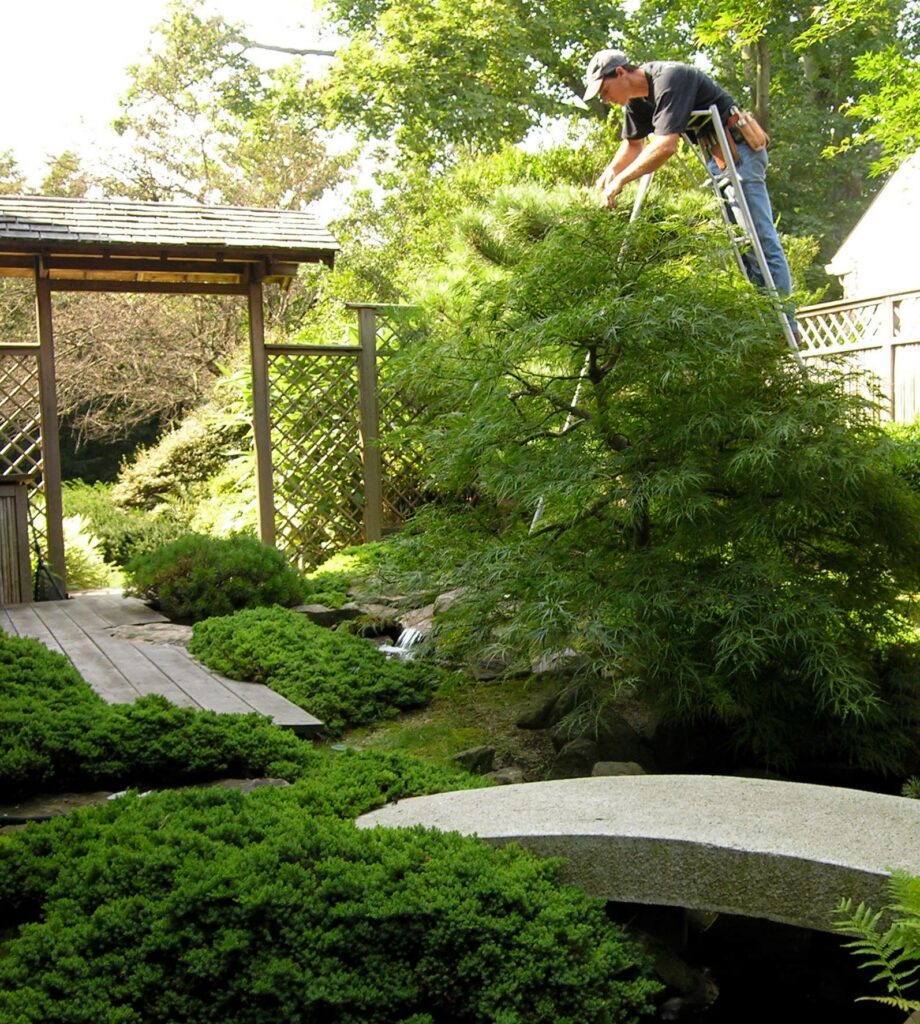 Our Courtyard Garden Design Process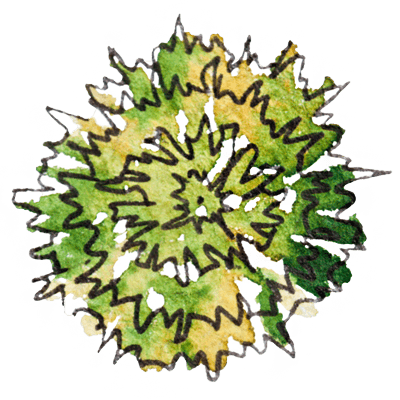 Explore
We listen to your goals, inspirations, and ideas. Together, we'll explore ways to help you reach your outdoor living dreams, keeping your budget in mind.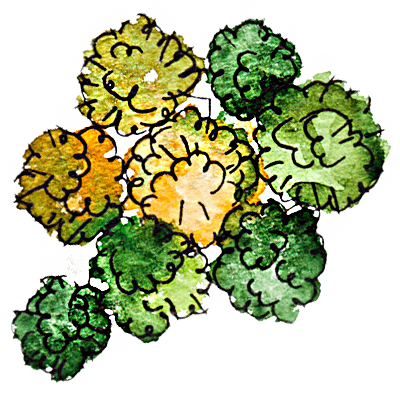 Design
We will discuss the intended uses for your courtyard garden, taking into account the soil type, expected traffic, shade, drainage issues, and grades. We will also consider how the lawns will complement the rest of your landscape. a beautiful outdoor area that welcomes your customers and guests before they even step inside. We can provide a 3-D visualization that gives greater clarity to your vision for custom your courtyard garden designs.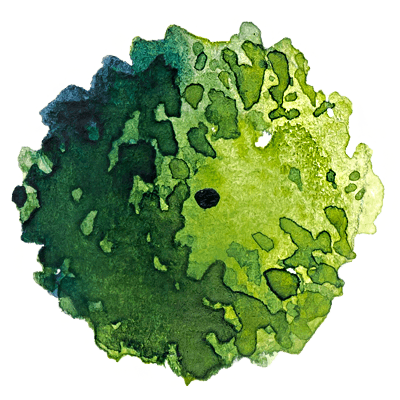 Build
After the courtyard garden design is approved, most clients employ our contracting services to install and care for their gardens. There are a number of problems we will address and solve during the installation process. clients employ our contracting services to help them render their dream into reality. Our team of highly-skilled craftsmen know how to care for your property even while the work is in progress.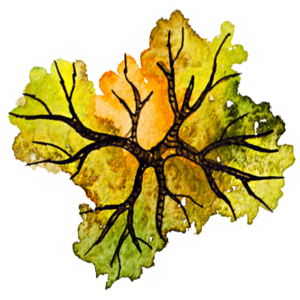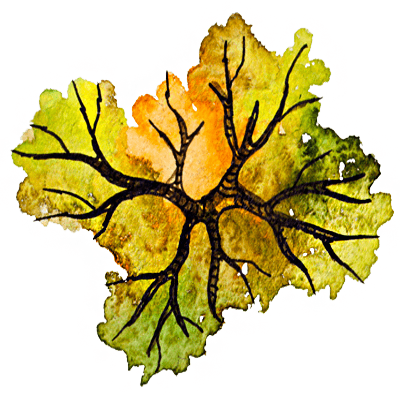 Enjoy
We want you to love coming home and walking or playing in your outdoor spaces. Our courtyard garden design team brings the expertise and care your private oasis needs to develop and grow more beautiful year by year. in an office, church, or other commercial space. and looking forward to the next season's unfolding view.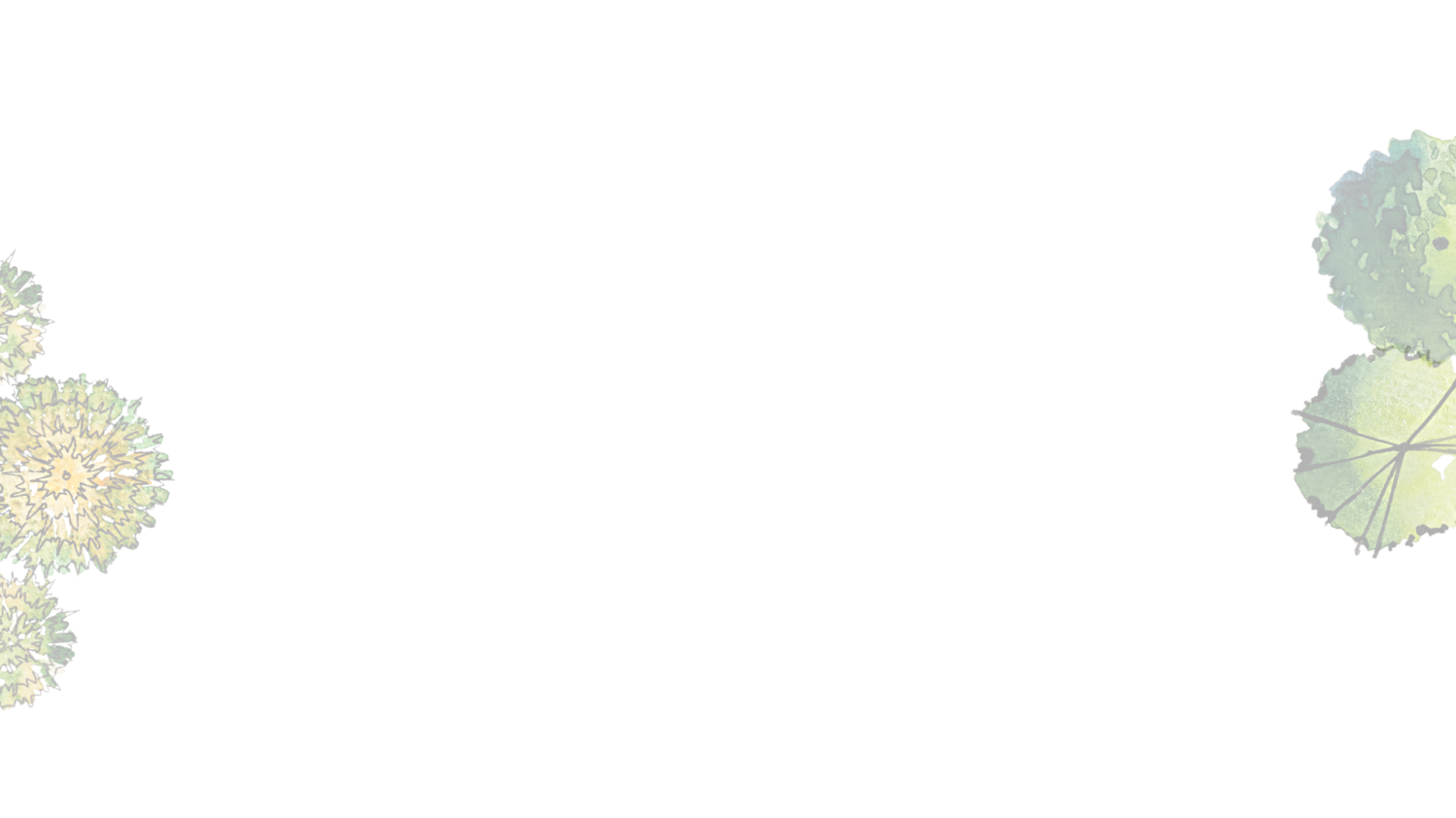 Testimonials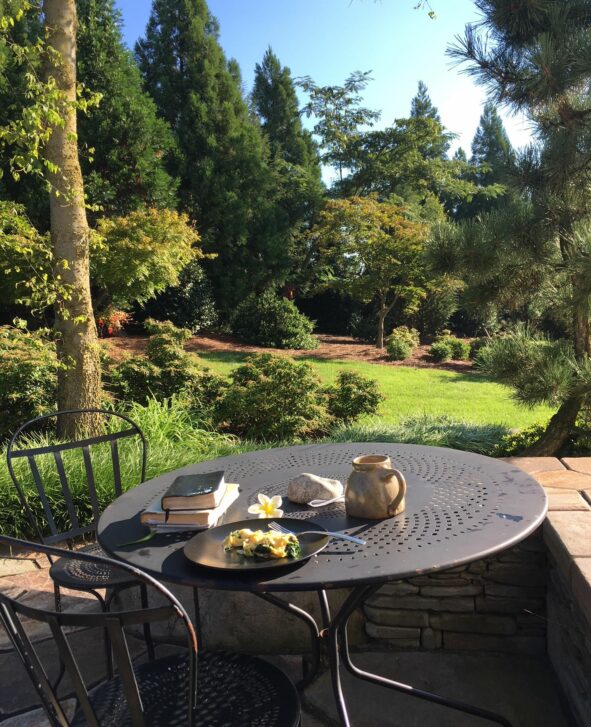 When we called that first time, we never dreamed we could end up with all this in such a tight space. I mean, huge boulders, a water feature, a stepping stone path, and a large Japanese Maple! When James came out to meet us and see the space, he had such great ideas and seemed confident his team could make it happen for us. And they did! They involved us in the project, too; they patiently answered our questions, explained the options, and allowed us to choose. They are true artists and made sure everything was just right, from the placement of each boulder and tree, to the forming of the beautiful water feature–which Ben Hanselman handcrafted for us!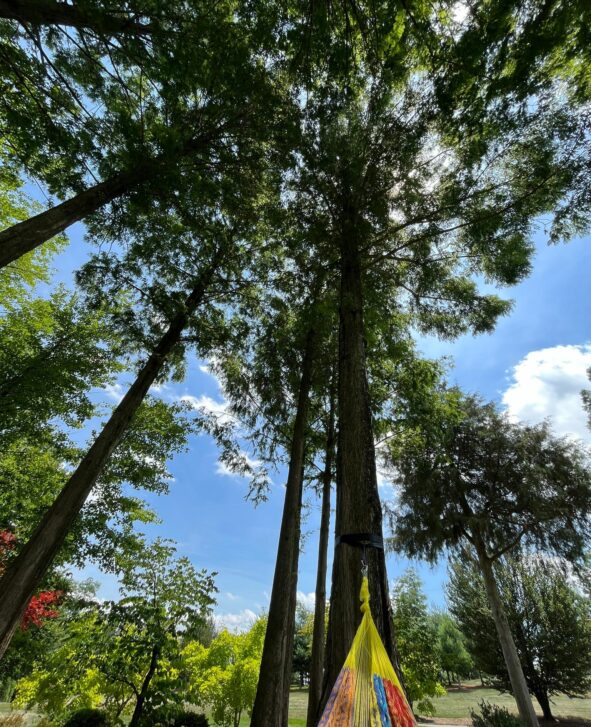 I am amazed by the tranquility I feel when I am out here. This beautiful courtyard garden invites me to take time out, to sit and rest awhile. Even when I am in the kitchen working, I can hear the trickle of water splashing onto the rocks. I never get tired of it!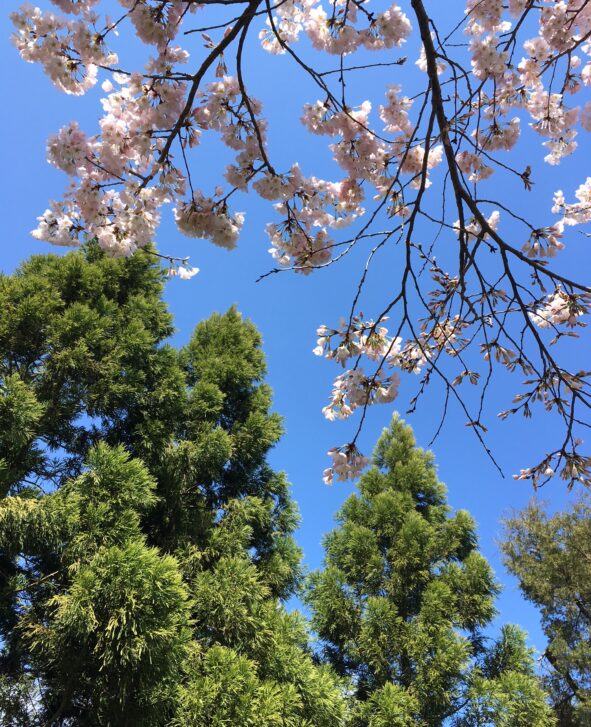 It is exactly what I envisioned—the distilled elements of everything I loved in Japan. It's just what I need as an artist. An artist's mind is always going—seeing and imagining—so it can be chaotic and exhausting. My garden's beauty and order are very calming, providing an invitation to just "be". Many mornings, you will find me just sitting on the rock, meditating in the sunshine. And when I am in my studio, the garden extends my workspace and provides so much scope for creativity!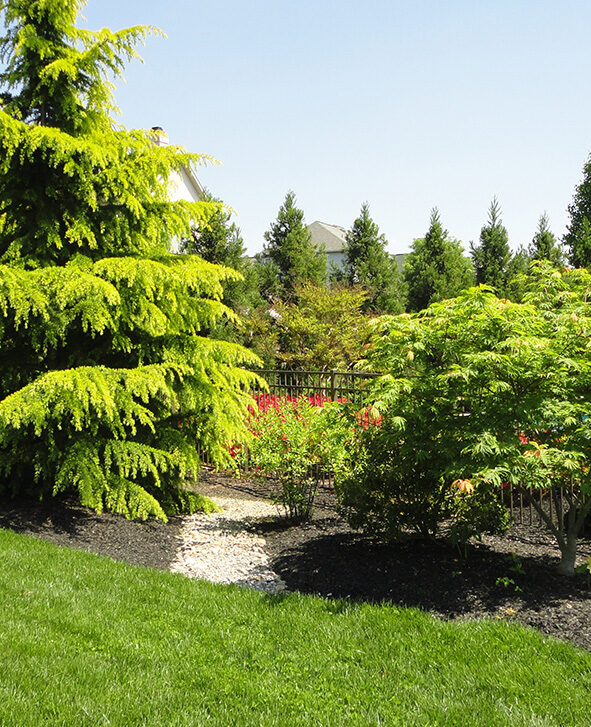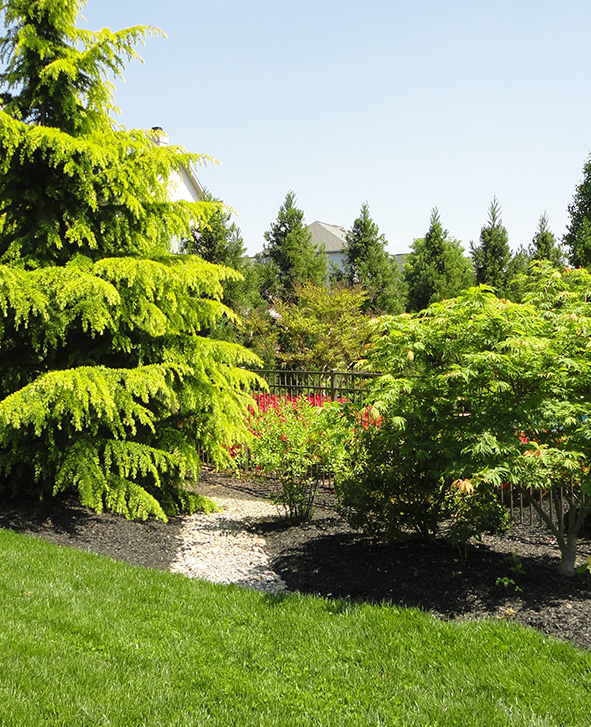 What surprised us most was how much more we love our home since Hanselman Landscape began working here! The porch, patio, pool and garden together create a refreshing new feeling in what used to be a boring, flat backyard. In addition to the beautiful new backyard oasis they created, they are here regularly to care for our plants, turning existing shrubs that we thought were worthless into beautiful, valuable specimens.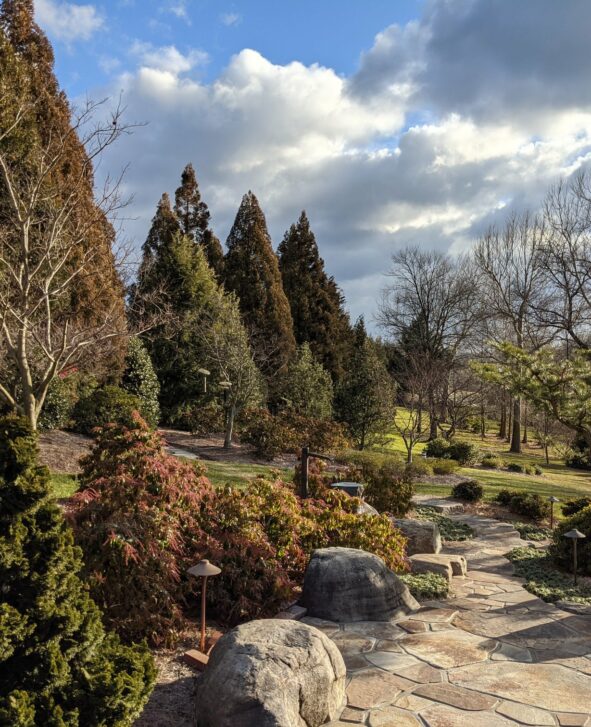 Our needs were to have as much privacy as possible from neighboring homes. The landscape, because of the size of the trees, does that now. Everything was done to perfection. This was the first time in a while (even with building a new home) that we gave the job to someone and never, ever had to go over again and again what was to be done. It was a real pleasure to have your services.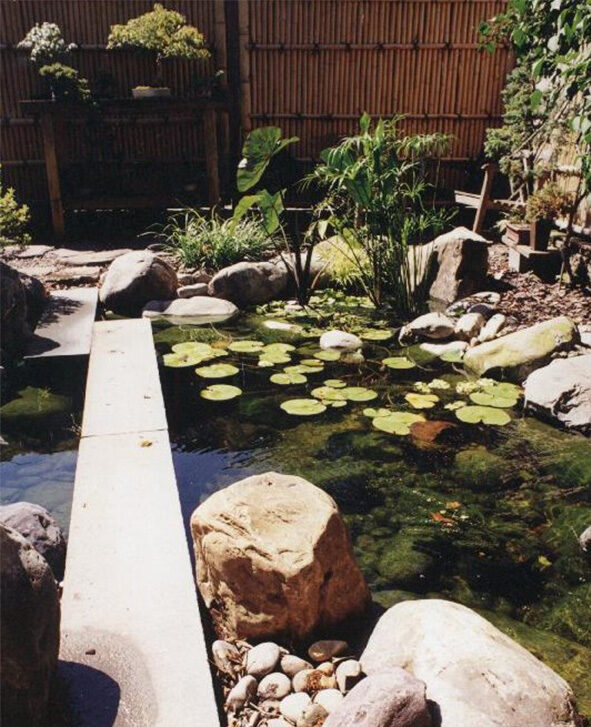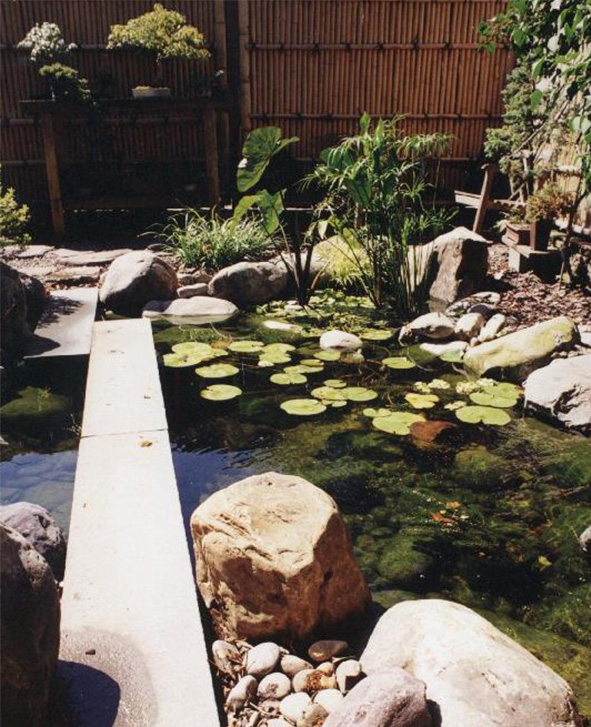 Words do not serve well to express the sense of serenity and pleasure which your fine work evokes. On returning home from my difficult duties this week, this special place which you have created for us provided a welcome respite. I would liken the feeling to that of walking alone through a great museum.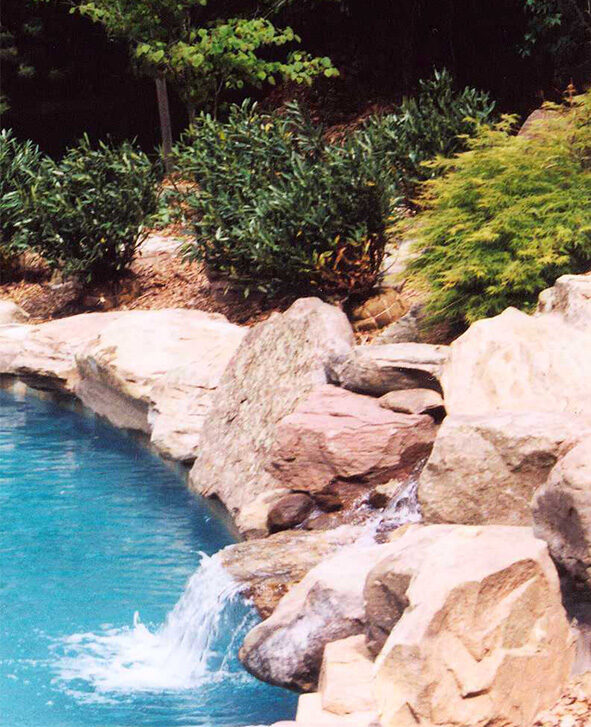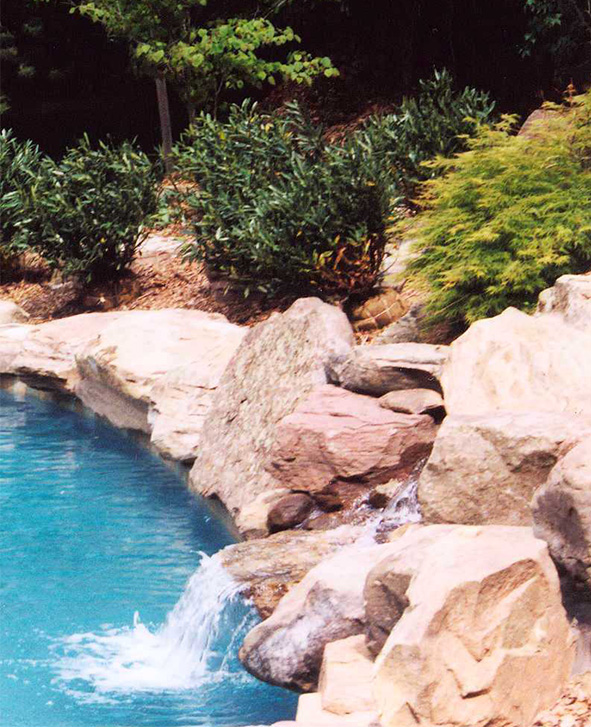 I can't even put into words how much I love my new yard. Hanselman Landscape did an outstanding job–changing an ugly piece of land into a serene and beautiful garden. Everything is just perfect. I most enjoy the woodland theme and the variety of textures and colors in the new plants. The workmanship of Hanselman Landscape's employees is of the highest quality, and the customer service is courteous and professional.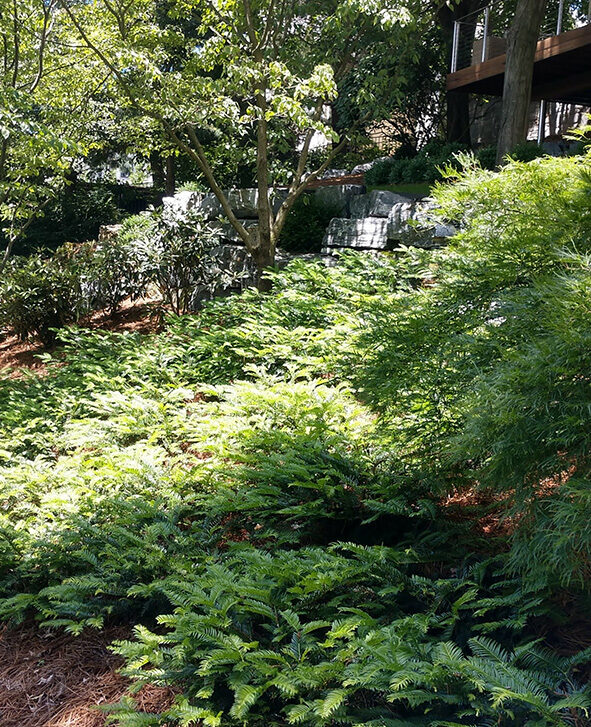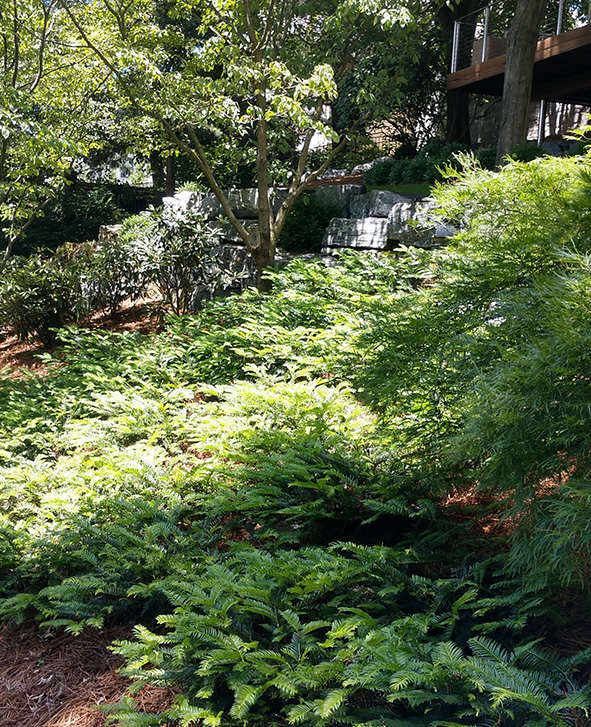 Hanselman Landscape has helped us re-landscape our property over the past 3 years. James has a way of guiding you through your own garden, taking in the vantage points, and uncovering your vision (even though you didn't know you had one)!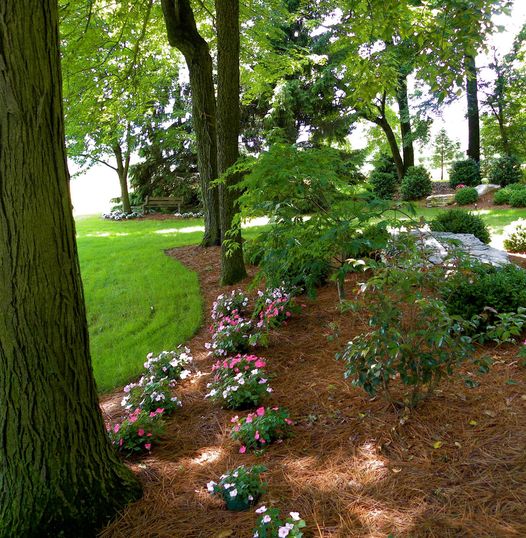 We liked the way James (Hanselman) explained and introduced the suggested plantings, actually showing us leaf samples. We needed and appreciated his guidance on how we can nurture and maintain the plants in the future. Thanks for adding to our enjoyment of our home with your creative landscaping. We are definitely pleased to have had your expertise.
AN OASIS OF SERENITY: A Story
Japanese Courtyard Garden (Lancaster City) Article:
When Jean traveled to Japan to participate in an extended Suzuki violin course, she assumed she was simply enhancing her career as a violinist and college music professor. She had no idea how much her six months in Japan would enrich her entire life. In addition to learning the Suzuki method of playing the violin, she gained an appreciation for the Japanese integration of natural beauty into everyday life displayed in the small, carefully maintained courtyard gardens next to virtually every Japanese home.
Following her trip to Japan, Jean returned to Lancaster with the dream of bringing the beauty of nature into her daily experience and began to look at Japanese garden books for ideas that could be implemented in the small backyard of her city row home. Jean remembers, "I was very impressed with the courtyard gardens I had seen in Japan and wanted to have something similar next to my home. Thank goodness I found those garden pictures in a book and somehow, I knew who to call." (She remembers having seen a Hanselman Landscape newspaper ad and being impressed with the Japanese influence evident in their work.)
In late spring of 1994 following Jean's initial phone call, James Hanselman went to Jean's home to discuss her garden ideas and goals. According to Jean, "James looked at the 'idea pictures' I had found and assured me they could be implemented in my backyard. It was a meeting of the minds, and we began to plan the garden we would build. In fact, I still have the original hand-drawn plans James gave me!" One of the major challenges Jean wanted to address with the garden installation was water run-off from the next-door property uphill from her home. In addition to addressing the run-off issue, James was asked to incorporate a measure of privacy and separation for Jean in her rapidly developing community.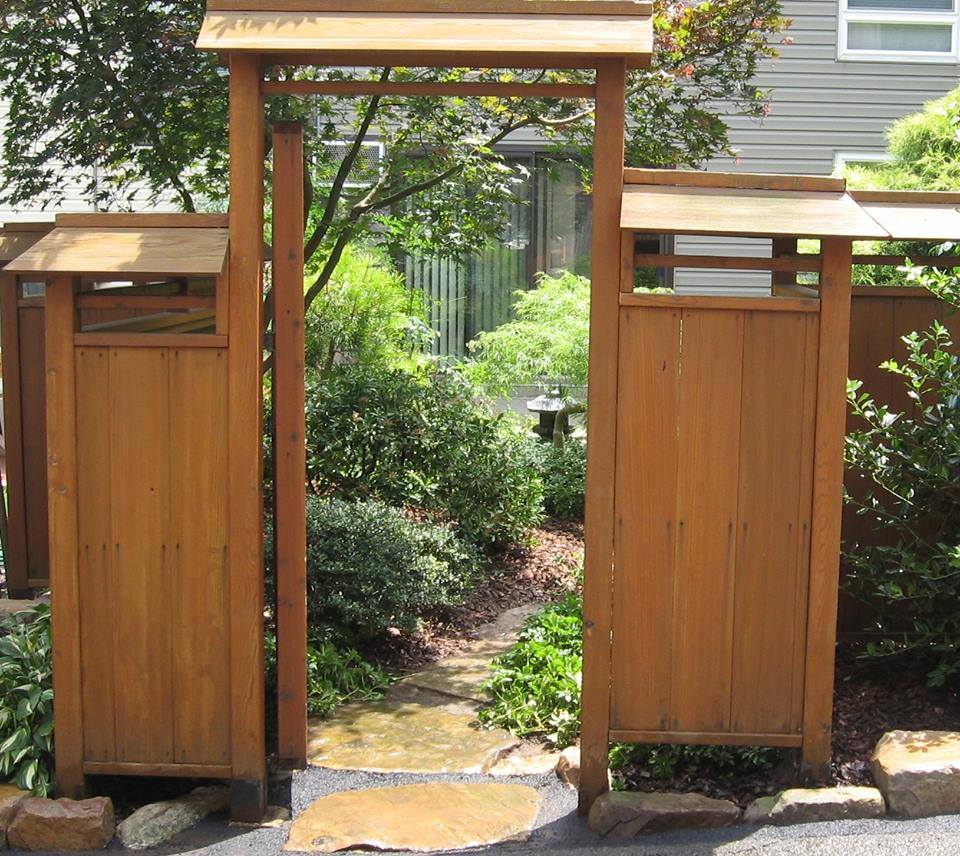 Over the course of that summer, James and his team designed and crafted an outdoor living space that achieved all of Jean's requirements and realized her Japanese garden dreams. Jean reports that the rainwater now runs onto the street behind her property. In addition, the wall James designed and built is exactly like those she remembers seeing in Japan. Since the community has changed a good bit since she moved in 40 years ago, Jean is grateful for the privacy and peace the wall allows her to enjoy in her garden. The stepping stone path provides ready access to the garden, and the plantings provide interest in each season of the year: a Stewartia tree displays dramatic blooms in the spring, lush plant growth brings cool refreshment to hot summer days, Japanese Maples blaze in the fall, and Nandina berries provide a splash of red against the nearby evergreens in winter. According to Jean, her garden is "lovely, even in the snow!"
Other than occasional weeding and watering, Jean entrusts the shaping and clean-up of the plants to the Hanselman Landscape maintenance crew. She thoroughly enjoys their visits: "They come two or three times a year. They are wonderful–so polite and considerate–and we have nice chats!"
For other city dwellers who have limited space but would enjoy the serenity, beauty, and interest of a garden next to their homes, Jean's advice is simple: "Do it!"
**If you choose to take Jean's advice to enrich your life with a garden, we would love to partner with you to make your outdoor oasis a reality!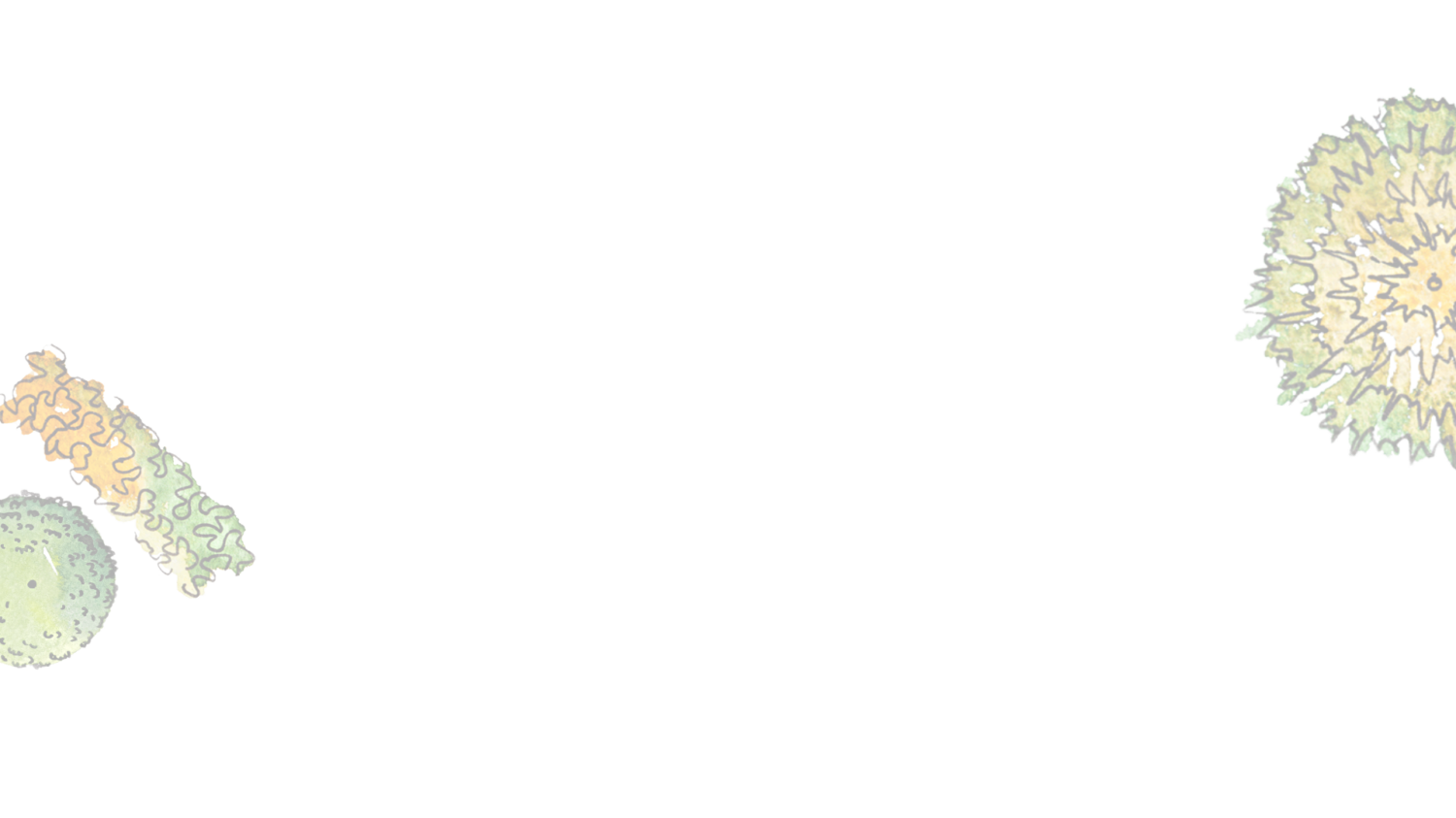 Experience the difference of Hanselman Landscape and Gardens
Founded in 1985, Hanselman Landscape & Gardens designs builds, and nurtures a wide variety of gardens in both private and corporate settings. From our headquarters in Manheim, Pennsylvania, we serve clients throughout the region, including Philadelphia's Main Line—and as far away as Cambridge, Massachusetts. We also cultivate unique specimen plants, which we make available to discriminating gardeners and architects.