3D PLANNING
True-to-scale 3D design imaging offers peace of mind through: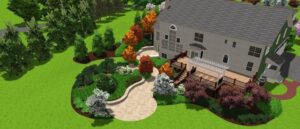 Visualization–3D design allows everyone involved (clients, designer, craftsmen) to visualize all aspects of the design with photographic realism. The freedom to view the home and garden from any angle helps all of us understand the proportions and relationships in the proposed new spaces.
Inspiration–3D design inspires the imagination as proposed projects are displayed on screen, encouraging new perspectives and a free flow of ideas between clients and designer. Viewing the effects of a maturing plant community allows clients to preview the growth and plan for the care of their gardens.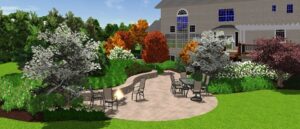 Better communication–3D design fosters communication as clients, designer, and craftsmen are able to accurately view what is intended in the proposed garden spaces. It enables our clients to know exactly what we will deliver, before any work begins.
Contact Us if a 3D garden design would make your garden planning process easier.
---
Gallery