FLOWER GARDENS
According to Ralph Waldo Emerson, "The earth laughs in flowers." If you would like to add the joy of flowers to your garden, we have a few suggestions: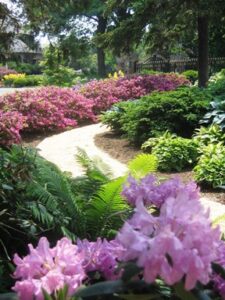 Incorporate flowering trees and shrubs–In addition to low-growing annuals and perennials, consider using flowering trees and shrubs in your garden, since they will bring all-season interest along with greater structure and dimension than their low-growing, transient counterparts. Even evergreens, many of which don't appear to flower, add lovely year 'round backgrounds against which more colorful flowers will shine.
Create a natural look–by using drifts of wildflowers or perennials in ways that make sense.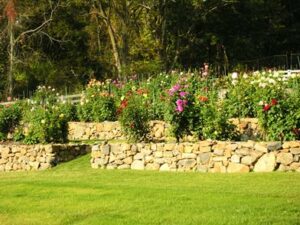 Produce a formal look–by using containers or flower beds for annual or perennial flowering plants.
Make space for a cutting garden–This will enable you to bring the exuberance (and laughter!) of flowers indoors.
Contact Us for help to plan and create your own joy-filled flower garden!